---
Lancia Rally SE 037 – 1980
---
Marca : Lancia
Modello : 037
Versione : Prototype
Anno : 1980
Telaio N. : SE037-001
Motore N. : 232 AR4 00176
Esemplari prodotti : —
Designer : pininfarina
Progettista : Abarth
Motore : 4 cilindri in linea
Cilindrata : 1.995 cc
Distribuzione : DOHC
Valvole Cilindro : 4
Aspirazione : Compressore Volume
Potenza : —
Top speed Km/h : —
---
Auction Results
2016 – Monaco – Bonhams – Unsold
---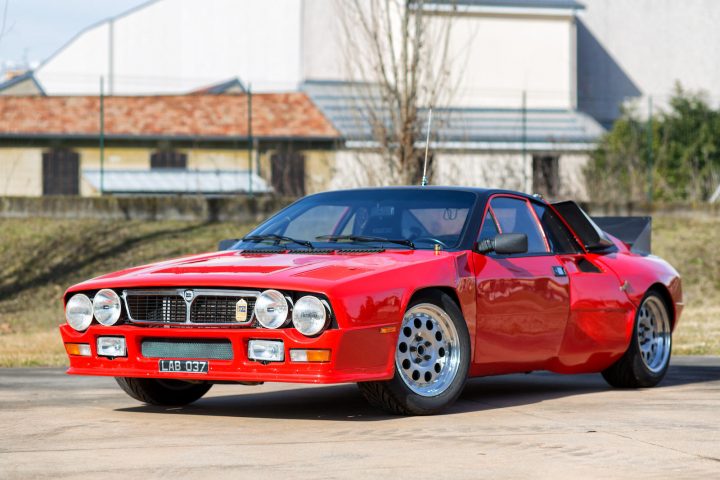 When it made its competition debut proper in 1982, the 037 Rally was as revolutionary as the Stratos had been in 1972. It was the first of the Group B supercars and owed more to circuit racing practice than any other rally car of its time. For a start it was a mid-engined, two-seater coupé with strong links to the Group 5 Lancia Monte Carlo that would win the 1981 World Endurance Championship. Its four-cylinder, 2,111cc engine was derived from the Aurelio Lampredi-designed 2.0-litre FIAT 131 unit, considerably reworked by Abarth and fitted with a light-alloy, 16-valve twin-cam head and Abarth R10 Roots-type supercharger. In works trim this formidable unit produced 325bhp, which was transmitted via a ZF five-speed transaxle. Abarth also developed the complex multi-tubular front and rear subframe extensions to the unitary body/chassis, which featured parallelogram-type indepen¬dent suspension and Brembo disc brakes all round.
Lancia's new contender had first taken shape in the form of sketches prepared by Abarth engineer/designer Sergio Limone in April 1980. The car presented here, chassis number '001', was under construction at the Dallara factory in Varano by September 1980, Gian Paolo Dallara's company having been chosen because of its experience in building Lancia's Monte Carlo Turbo racers. '001' first ran at the Campovolo airfield, Abarth's favourite test site, in December 1980, albeit in normally aspirated form as there had been problems with the 'blower'. More serious development started after the Christmas break, on this occasion with the supercharger in place. On 26th January the car was sent to Pininfarina for aerodynamic testing in the wind tunnel, where it was found that the body needed to be closed in at the tail. More intensive testing of '001' ensued, this time at Pirelli's test track at Vizzola. The first sneak photographs of '001' undergoing testing appeared on 12th March in the UK's Autosport magazine and Autosprint in Italy.
'001' was then fitted with a large rear wing for further testing at Pininfarina, and was later used to evaluate Michelin tyres, the first trials having been conducted on Pirellis. By this time chassis numbers '002', '003' and 004′ had been completed and were also undergoing tests, as was the first pre-production Stradale (road) model. On 10th November, '001' became the first of the prototypes to experience off-road testing, and by the time of the second such test a week later had been fitted with Pininfarina's new front bodywork. Once its development duties had ended, '001' passed into the ownership of its creator, Sergio Limone.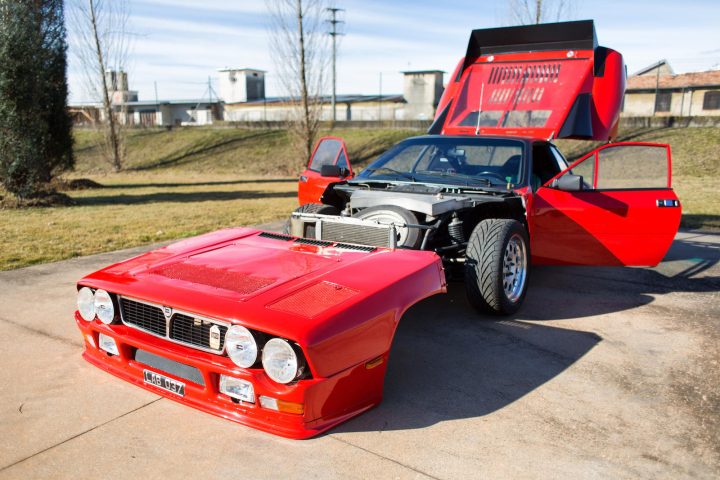 ---
5842 Total Views
1 Views Today