---
Fiat 508S Berlinetta mille miglia – 1935
---
Marca : FIAT
Modello : 508S Balilla
Versione : Berlinetta Mille Miglia
Anno : 1935
Telaio N. : 508S-085264
Motore N. : 108CS-001013
Esemplari prodotti : 11
Designer : mario revelli de beaumont
Motore : 4 cilindri in linea
Cilindrata : 995 cc
Distribuzione : SV
Valvole Cilindro : 2
Alimentazione : 1 carb. Weber
Potenza : 30 CV a 4.000 giri/min
Top speed Km/h : 110
---
Auction Result
2016 – Milano – RM Sotheby's – € 179,200
---
The 1935 Fiat 508 S MM was named for the Mille Miglia, a race in Italy that ran off the track. Mille Miglia means a thousand miles, and just saying it sounds daunting — and exciting. From 1927 to 1938 and again from 1947 to 1957, it was the great Italian race, run on public roads from Brescia to Rome and back. (Races in 1939 and '40 were held on different circuits, and there were no races held from 1941 to 1946.)
It was a showcase for great drivers and great cars, primarily Italian in both cases. Run in classes, the Mille was open to all kinds of cars, from mighty racing Alfa Romeos and, later, Ferraris, down to spiced-up versions of more prosaic machinery. Our featured car falls into that latter category. The Fiat 508 S MM was a development of the 508, a small family car also known as the Balilla. Introduced in 1932 with fairly conventional styling, its looks were modernized for 1934 "full of cues from Hudson, Studebaker, and Ford," as The Beaulieu Encyclopedia of the Automobile put it.
The Balilla was made until '37. A sports type, the 508 S, came along in 1933. The following year, the S was given an ohv version of the Balilla's 995cc L-head four. This pushrod engine with Zenith downdraft carburetion developed 36 horsepower at 4400 rpm. The engine was mated to a four-speed gearbox that was synchronized in the top two gears. The chassis consisted of a channel-section frame with central "X" bracing. A beam axle was used up front with a live axle in the rear and semi­elliptical springs all around. Four-wheel hydraulic drum brakes acted on wire-spoke wheels shod with 4.00×17 tires. About 2000 508 S models were made and were often seen at a variety of competitions. (Some more were built under license in France by Simca and in Germany by NSU.)
Most were open cars, but a handful were done in the streamlined berlinetta aero-dinamica coupe style seen here. As such, they were able to attain higher speeds when entered in the Mille Miglia, in which several of the cars were raced. Our featured 508 S MM was until recently owned by Dennis Machul, of Oak Brook, Illinois. (As of this writing, the car was owned by Santiago Sports and Classics, in Oklahoma City, Oklahoma.) According to Mr. Machul, the car's original owner was the mayor of Milan, Italy. In the Nine­ties, it was driven in the Mille Miglia tour that keeps alive the old race's memory.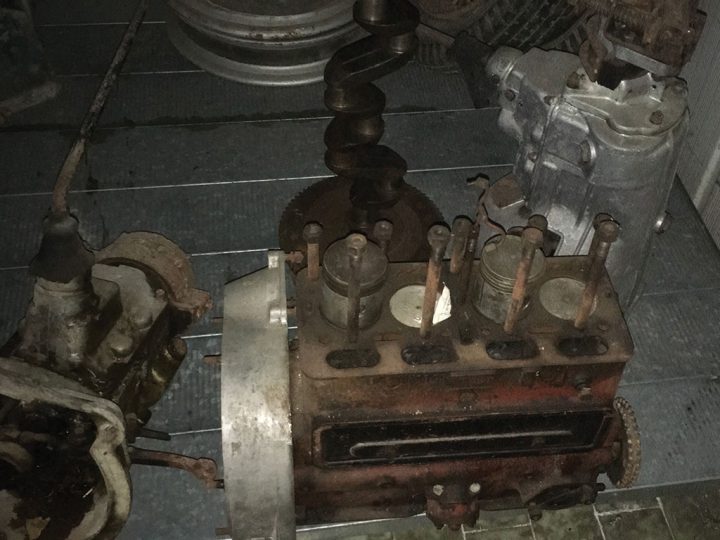 ---
5412 Total Views
1 Views Today