---
Shelby 260 Cobra – 1962
---
Marca : Shelby
Modello : Cobra
Versione : 289
Anno : 1964
Telaio N. : CSX 2000
Esemplari prodotti : 75
Progettista : carol shelby
Motore : 8 cilindri a V di 90°
Cilindrata : 260 cu. – 4.261 cc
Distribuzione : OHV
Valvole Cilindro : 2
Aspirazione : 1 Carb. 
Potenza : 260 CV a 5.750 giri/min
Top speed Km/h : 245
---
Auction Result
2016 – Monterey – RM Sotheby's – $13,750,000
---
The greatest achievements in modern history are often so cataclysmic, so utterly earth-shattering and downright revolutionary, that humanity is left wondering, what if? What if Thomas Edison failed in developing the electric lightbulb? What if Henry Ford's business went under before mass production of the Model T? What if the Wright Brothers failed to take flight, however briefly, at Kitty Hawk? What might the consequences have been . . . what might the world have looked like? Would society, as we know it today, be an ever-changing, hyper-speed web of 24-hour international business and culture, seemingly developing at a rate unheard of, even a century ago? The realm of possibilities is endless, almost frightening.
Chaos theory refers to this as the "butterfly effect" – the notion that something remarkably small can have an extraordinarily large impact on the future. By that measure alone, then, Carroll Shelby, alongside Edison, Wright, and Ford, must be counted among the greatest innovators of the 20th century, for if it had not been for CSX 2000, American sports cars and racing would likely never have landed on the world stage, and the American auto industry would quite simply not be where it is today!
The creation of CSX 2000 is the stuff of pure entrepreneurialism and vision. In 1962, only 10 years had elapsed since Carroll Shelby first stepped into a race car. The Texan was raised in a family without a car, but on that first day, in that first race, as he emerged from the MG TC in victory lane, the crowd took notice . . . and soon the world did, too. Race after race, win after win, Shelby developed a gentleman's hobby into a full-blown career, circumnavigating the globe and piloting the most exclusive machinery in the world. Behind the wheels of Ferraris, Aston Martins, Maseratis, and other illustrious marques, he quickly developed a reputation at famed races from Monza to Le Mans.
Amazingly, his career was a very brief but exceptionally successful flash in the pan; only seven years after stepping into a race car, he was the winner of the 1959 Le Mans 24-Hour race behind the wheel of an Aston Martin, and the following year, he abruptly ended his racing career due to health warnings. But this, after all, was the man who once raced with a shattered elbow by taping his cast to the steering wheel and who responded to his doctor's warnings of heart problems by racing with a nitroglycerine tablet under his tongue! And this was the man who spent years studying European GT racing, from the inside out, developing a dream to build a car of his own and to compete successfully on the world's greatest stage. He knew what it took to build a great car and, perhaps just as importantly, he knew the power of men like Enzo ferrari, who he felt could bend FIA regulations with his might if any manufacturer came close to beating him.
As depicted in the book Shelby's Wildlife, "Shelby's American blood boiled at the thought that European manufacturers such as Ferrari had the power to close the door on the efforts of an American like Lance Reventlow, who had spent a fortunate on his Chevy and Buick-powered sports cars." Other privateers, like Briggs Cunningham, were successful too, but dominance over the European marques still escaped an American, even with Chevrolet's own Corvettes incapable of returning victorious. After racing Cadillac-powered Allards as well, Shelby also truly knew what the potent combination of an Anglo-American hybrid might offer on the racetrack.
CSX 2000, then, was the cornerstone on which Shelby built his success. At 37 years old and with little money to his name, within five years, Shelby built his company to employ over 500 people with a World Manufacturer's Championship title to its credit. People like Ken Miles, Phil Remington, Al Dowd, and Pete Brock thereafter all became inextricably linked with the legend of the marque as drivers, managers, marketers, and visionaries.
Although he considered a variety of platforms, circumstances pushed him toward A.C. Cars of Britain and Ford Motor Company in particular. The A.C. Ace was an exciting sports car, but the Bristol motor that powered it was suddenly going out of production in 1961, and with that, the company faced a problem. In September of that year, Shelby wrote to Charles Hurlock at A.C. and proposed the concept. Not long thereafter, Ray Brock at Hot Rod magazine informed Shelby that Ford was developing a lightweight small-block V-8 of 221 cubic inches. With the help of engineer Dave Evans at Ford in Dearborn, Shelby test-fitted this motor in a borrowed A.C. Ace and eagerly contacted Hurlock to let him know he found a suitable motor.
From then on, things progressed quickly. The very first Cobra arrived in the United States, without a motor, in February 1962. This very first car, CSX 2000, was personally picked up at the Los Angeles airport by Carroll Shelby and his colleague Dean Moon before being brought back to Moon's shop, where they installed the now-available and larger-displacement 260-cubic inch V-8 with a Ford gearbox in a matter of hours. And with that, CSX 2000 was complete, running, and driving.
Wyss recounts Moon's recollection: "We got drunk and drove it around—an impromptu road course we had set up between the oil derricks. When it didn't break, even after all that rough treatment, well, then we knew we had a good car."
Shelby then moved from strength to strength. Dave Evans in Dearborn arranged a meeting with Don Frey, Ford Division General Manager. Shelby walked into the famous Glass House on Michigan Avenue for a sit-down that effectively kick-started the worldwide future success of Shelby American. Despite Detroit's recent history of vilifying performance cars, Frey was an enthusiast and Ford was in the midst of promoting its new "Total Performance" marketing image, for which the new high-performance 260 V-8 in the Falcon Sprint was a perfect match. Several handshakes later and Ford Motor Company was now officially bankrolling Shelby for the first group of cars.
Before this infusion of capital, however, CSX 2000 had been built on a shoestring. The entire company's finances rested on this prototype and the securing of a successful deal for Shelby American that involved A.C. Cars and Ford. Amazingly, one of the car's earliest functions was as a press car for the motoring trade, particularly with prominent magazines and in cities around the country to drum up interest and sales for the fledgling company. Time after time, however, what the public failed to realize was that every image of a Shelby Cobra in seemingly different colors was in fact the very same car – CSX 2000, repainted repeatedly in a stunt of Shelby's own invention.
Dean Moon initially wanted the car finished in his favorite shade of yellow, but as Shelby had already invited the Sports Car Graphic editors to test drive it and there was not enough time to paint it, they took 10 boxes of Brillo Pads and scrubbed the car through the night until the raw aluminum gleamed. An artist painted a stylized Shelby logo on the hood and trunk lid, and of course the "Powered by Ford" badge produced by Shelby certainly made the directors in Detroit quite pleased.
Sports Car Graphic was successfully won over, decisively stating, ". . . we can safely say that it is one of the most impressive production sports cars we've ever driven." The colors red, then blue, and finally yellow all followed for its official unveiling at the New York Auto Show, but regardless of the livery, Shelby's genius, publicity-savvy approach was generally the same. Journalists were generally treated to a tour of Moon's shop, followed by an impressive demonstration of a Weber-carbureted 260 V-8 on the dyno and concluding with a high-speed test drive through those famous oil derricks.
In June of that year, Car Life tested CSX 2000, running an astonishing 4.2-second, 0–60 time. Road & Track accomplished the same and for its September issue, featured the car in the same shade of bright yellow paint applied by Dean Jefferies prior to the 1962 New York Auto Show, recording a top speed of 153 mph with a standing quarter mile of 13.8 seconds at 112 mph. Writers from Hot Rod and Cars, even an early ad in Playboy, all followed, but according to Wyss, who wrote Shelby's Wildlife, only Car and Driver, in a 1970 road test, described the car exactly as Shelby intended:
"The Cobra is a shockingly single-purpose car. No frills, no extra sound deadening, only the implements (tube frame, four-wheel disc brakes, fully independent suspension) required for rapid transit. The flat instrument panel has single white-on-black gauges – one to monitor every factor you might need to check, including oil temperature. The external body sheet metal extends right into the cockpit to form the top of the instrument panel and the windshield clamps down on the cowl, in traditional British sports car fashion, just inches in front of your nose."
In fact, CSX 2000 was also the only Cobra in existence for the first five months. The stakes were high. Should CSX 2000 have been written off due to a breakdown in testing or an accident by a careless journalist (or even at the hands of Carroll himself), the company would have suffered a monumental setback, one that it might not have recovered from.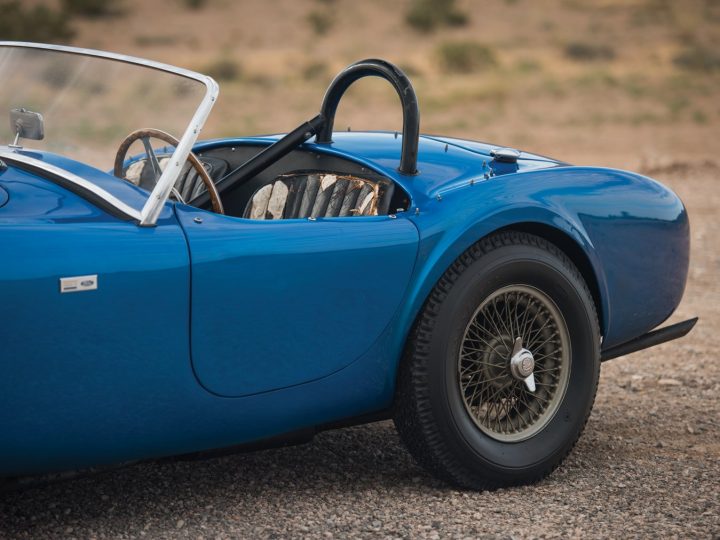 In the years that followed, CSX 2000 has remained an irreplaceable part of the Shelby organization. According to the aforementioned Motor Trend article, the car was first relegated to storage, likely un-driven, for about 10 years, and it was used by employees at the Carroll Shelby School of High Performance Driving. In the years that followed, it participated in a long list of events that supported the history of and were related to Shelby American and certainly the sports car hobby and industry as a whole. From the extensive celebrations at the Monterey Historics and Pebble Beach Concours d'Elegance in 2012, as well as the New York Auto Show the same year, to being named the most significant car of the past 50 years by Motor Trend in 1999, the list of accolades and honors is extraordinary.
As the car sits today, it is breathtakingly original with the workmanship of Shelby American visible throughout. Speaking to Motor Trend, Carroll Shelby recounted years later, ". . . we strengthened the chassis tubes, we had to put different spindles and hub carriers on it, we had to put a different rear-end in it . . . there were very few nuts and bolts in that car that were the very same nuts and bolts as in an A.C. Ace." As one analyzes the car, from front to back, it is also immediately clear that this is the only Cobra to be produced by Shelby with inboard rear disc brakes. It has the first set of hand-built and welded tubular headers, and the motor is cooled by an AC radiator. The trunk lid is longer than on production Cobras and in fact, the trunk itself is upholstered. Other telltale AC signs are the Ace bumpers, the Ace dashboard, and the hinges, which are flat, as compared to the rounder style. Also of note is the gas filler cap, which is the only one in this location, as well as the black foot boxes and the steel hand-made scatter shield over the bellhousing for the four-speed transmission. Finally, it is particularly fascinating to see the completely original upholstery and the chips in the paint, where one can see the multiple paintjobs used to promote the car during its early days.
Ultimately, no degree of hyperbole could ever truly summarize CSX 2000's monumental importance to the automotive industry. Had it never been built, had it accidentally been crashed by an employee or even a journalist, the impact on Shelby American would have been clear: 289 Cobras would not have gone on to dominance in the USRRC and SCCA Championships, nor on the international stage that was the FIA World Sportscar Championship, and specifically the 1965 24 Hours of Le Mans. Certainly there would never have been any 427 Cobras, or any of the tremendously successful GT350 and GT500 Mustangs that followed, including, of course, the cars that won the SCCA B-Production Championship. And what of General Motors? Would they have been motivated to build their Corvette Grand Sports had the Cobras not come onto the scene with such force? Lest we forget Carroll Shelby's personal leadership in the Ford GT40's win over Ferrari at Le Mans in 1966 and his involvement in 1967, then it is clear that, fundamentally, without CSX 2000, Mr. Shelby would not have become the only man to win Le Mans as a driver, constructor, and team manager.
Shelby American aside, CSX 2000 is also the catalyst for such cars as the Dodge Viper that followed years later, and the GT350s, which, in and of themselves, generation after generation, represent the finest American performance cars, consistently beating out foreign competition, none of which would have been possible if Carroll Shelby had not installed a 260 V-8 into an A.C. roadster one fateful day in Southern California.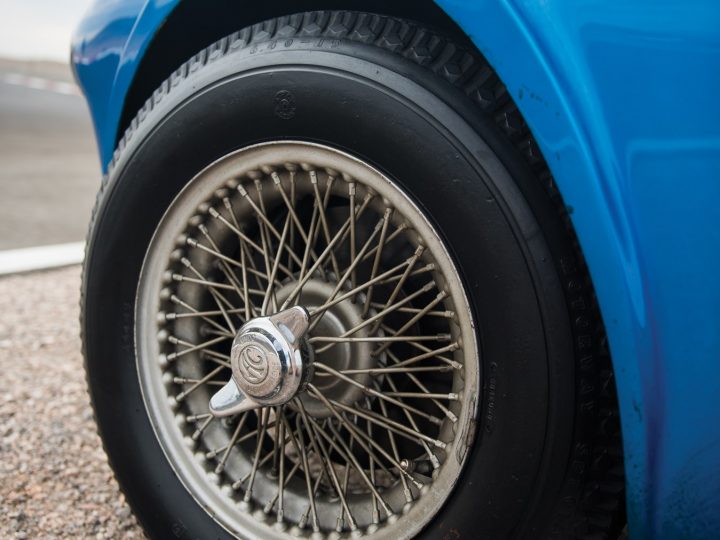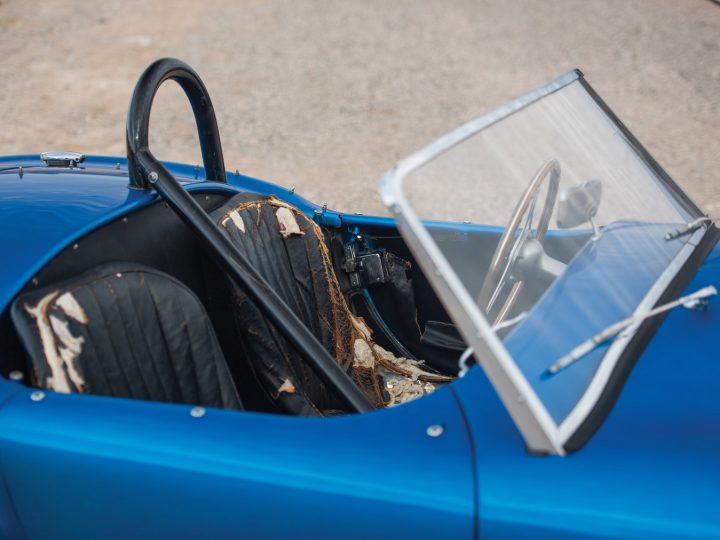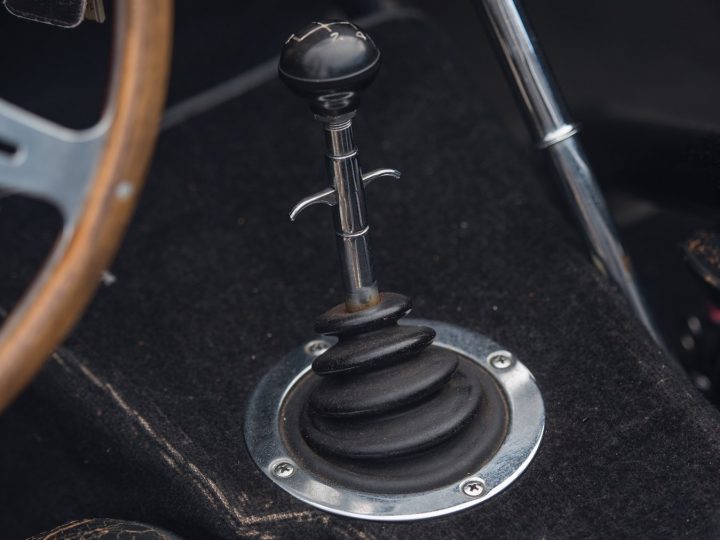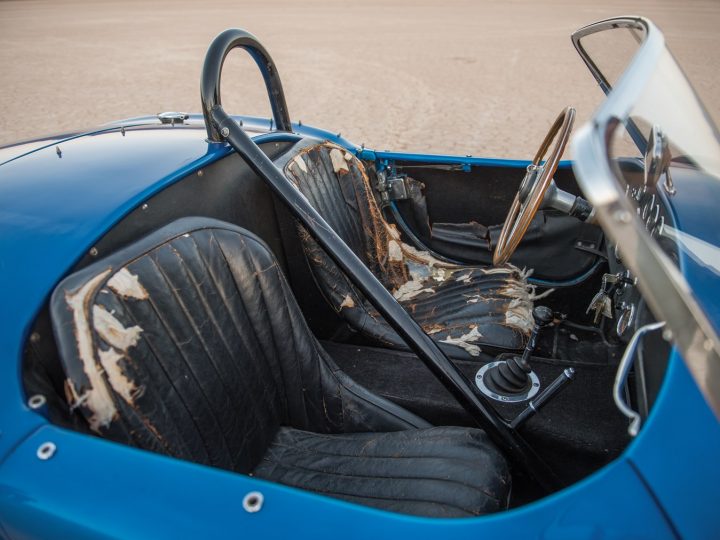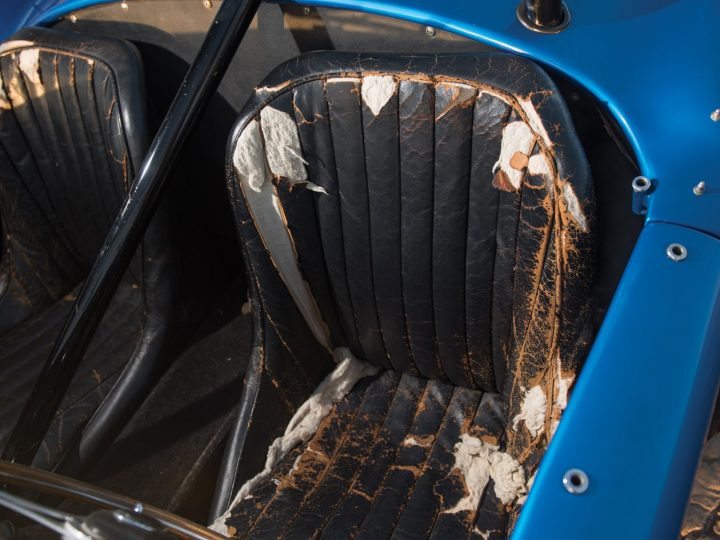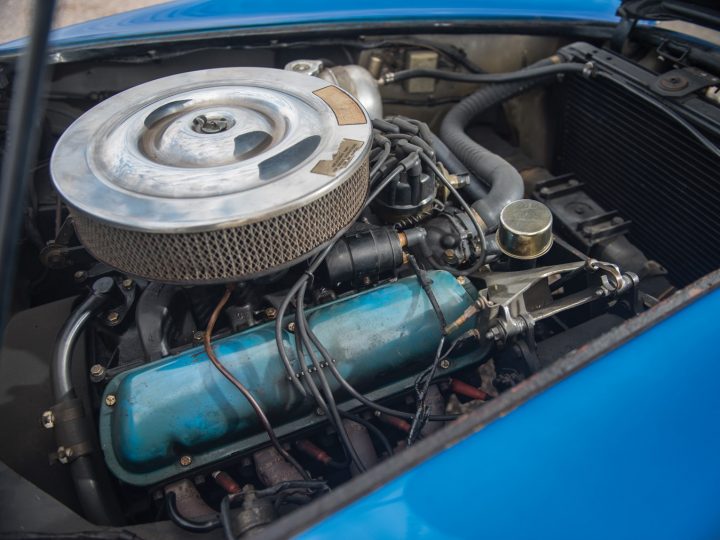 ---
3279 Total Views
6 Views Today