---
Rolls-Royce Silver Ghost Pall Mall – 1923
---
Marca : Rolls-Royce
Modello : 40/50 Silver Ghost
Versione : Pall Mall
Anno : 1923
Telaio N. : 77JH
Motore N. : 22-152
Esemplari prodotti : One of Two Known Dual-Cowl, Dual-Windshield Examples
Carrozzeria : Rolls-Royce Custom Coachwork
Motore : 6 cilindri in linea
Cilindrata : 7.428 cc
Distribuzione : SV
Valvole Cilindro : 2
Alimentazione : 1 carburatore
Potenza : 65 CV a 2.200 giri/min
Top speed Km/h : 110
---
Auction Result
2016 – Pebble Beach – Gooding & co. – $330,000
---
Soon after it started Rolls-Royce adopted a single model policy, concentrating all its efforts, engineering and development on the 40/50hp six-cylinder series known by the name of its earliest successful example, the Silver Ghost. But while Rolls-Royce stayed with a single model designation the Silver Ghost was anything but static in engineering, design or features.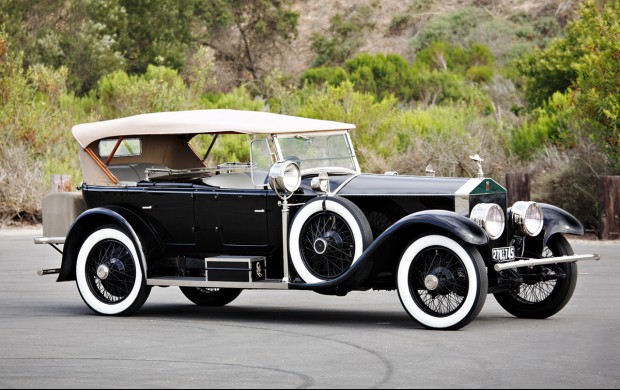 The Silver Ghost was rugged, powerful, strong and quiet. It would cruise all day, swallowing up long distances in comfort and silence. At the same time its quiet and relaxed low speed operation was ideally suited to restrained and elegant duty under limousine and town car coachwork. The Silver Ghost proved to be so suitable that, in addition to the Rolls-Royce factory in Derby, Rolls-Royce set up production facilities in the United States in 1920, choosing Springfield, Massachusetts for its access to suppliers and for the ample supply of skilled craftsmen trained in the armories and machine tool factories of the Connecticut River valley and New England.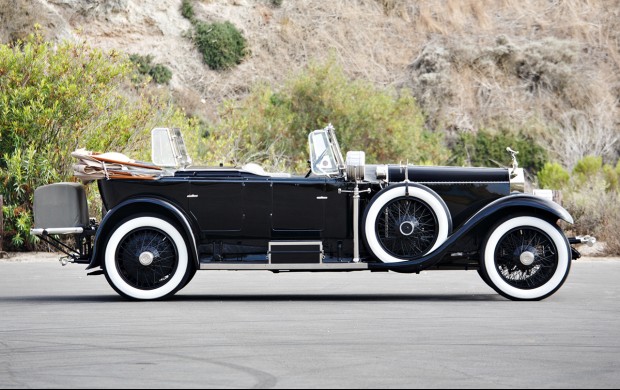 The first Springfield Silver Ghosts were assembled from kits of parts brought from England but the Springfield works steadily added American vendors for accessories and electrical systems and expanded its manufacturing capabilities. After a few years even managers from Derby were rating the Springfield built Rolls-Royce automobiles the equal of Derby-built cars. Some of them even rated the Springfield product to be better.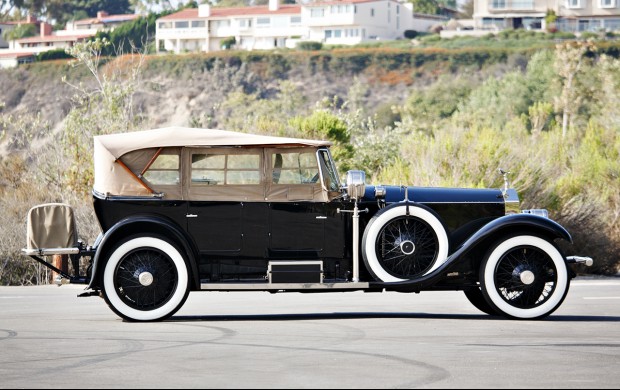 Updated features and mechanical refinements were first applied to Derby-built Rolls-Royces, then added to the Springfield-built cars so the American product was late to get such improvements as four-wheel brakes. On the other hand, many of the American components were better than those available in the U.K. and the Springfield-built Rolls-Royces soon featured American-made Bosch magnetos and coil ignition, Bijur generators and starters and American-made wire wheels.
Several external attributes of the Springfield cars were unique, particularly the tubular bumpers and drum-style headlights. All were bodied with American-built coachwork, sometimes by Brewster but mostly, at least during the Silver Ghost era, provided by a number of coachbuilders which worked to open orders for cataloged bodies from Rolls-Royce and which were then identified only as made by Rolls-Royce Custom Coachworks. The American coachwork was frequently distinguishable from its British counterparts, being visually lighter, less formal and more suited to being used by owner-operators.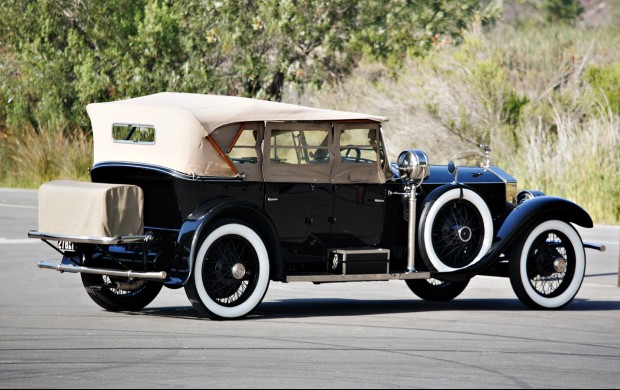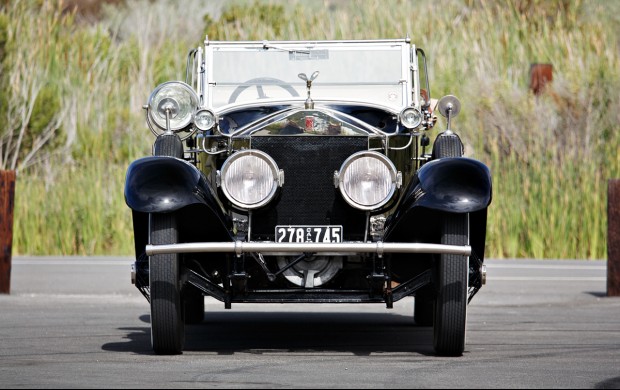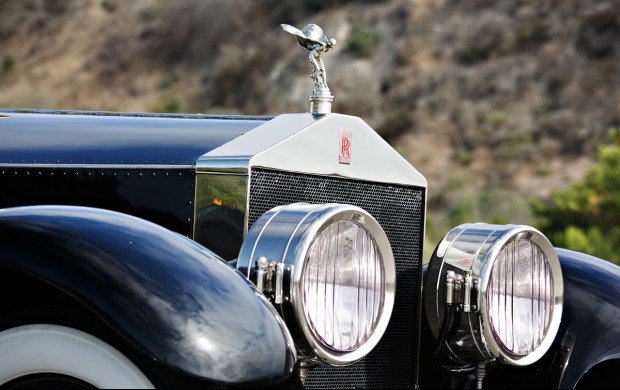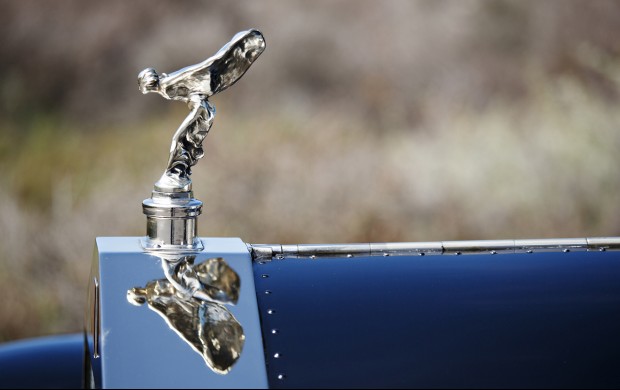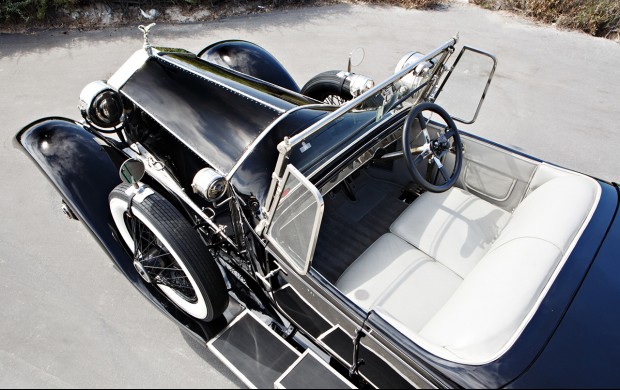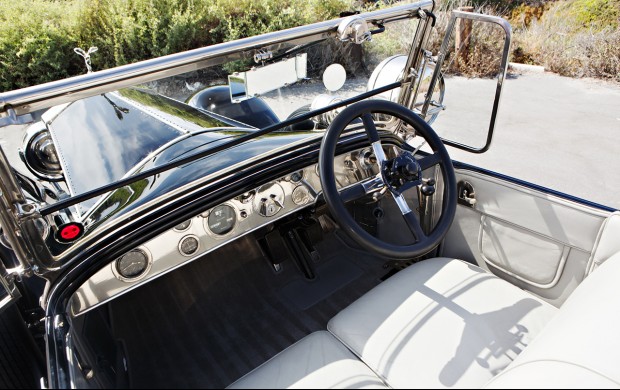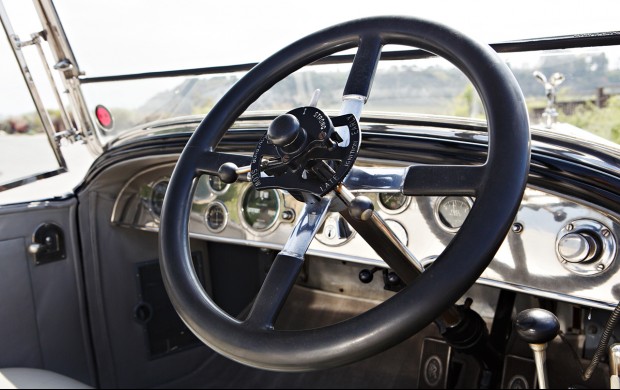 ---
3943 Total Views
2 Views Today