---
Ferrari Dino 206 GT – 1969
---
Marca : Ferrari
Modello : Dino
Versione : 206 GT
Anno : 1969
Telaio N. : 00332
Motore N. : 135B.0000005109
Esemplari prodotti : 153
Designer : Aldo Brovarone
Carrozzeria : Scaglietti
Motore : 6 cilindri a V di 65 °
Cilindrata : 1.987 cc
Distribuzione : DOHC
Valvole Cilindro : 2
Alimentazione : 3 carb. Weber 40 DCNF/1
Potenza : 180 CV
Top speed Km/h : 230
---
Auction Result
2017 – Pebble Beach – Gooding. & co. – $467,500
---
Consistently ranked among the most beautiful and engaging automobiles of all time, the Dino sports car was the result of an inspired collaboration between Ferrari and Pininfarina. The beautiful Dino road cars were rooted in the V-6 sports racers of the mid-1960s and in Pininfarina's Dino 206 S Speciale show car, which debuted at the 1965 Paris Salon. The Dino Berlinetta GT appeared at Torino the next year, complete with a transverse mid-mounted V-6 engine. The first production Dino was designated 206 GT (denoting 2.0 liters and six cylinders), and it debuted at Torino in 1967 as the first-ever mid-engine production car offered by Ferrari.
Breaking from Ferrari's usual practice of taking a racing chassis and civilizing it – barely – for a small run of road cars, the Dino 206 GT was first and foremost a purpose-built road car infused with racing DNA. The car's body was rendered in lightweight alloy by Ferrari's longtime coachbuilding partner, Scaglietti, over an oval-section tubular steel frame. Aggressive and visually suggestive of the 150 mph speed of which it was capable, the 206 GT entered production by February 1968. Depending upon the source quoted, as few as 150 of these svelte, race-inspired performers were produced, including the example offered here.
Numbered 00332 and completed on January 17, 1969, this rare Dino 206 GT is well-documented by noted Ferrari historian Marcel Massini and by Matthias Bartz, author of the exhaustive reference book, The Dino Compendium. A relatively late-production 206 GT, it is the 115th example built in all and one of only 53 assembled during 1969, the final year for the model. Factory-finished in Rosso Chiaro (Light Red) over beige full leather upholstery, 00332 was sold directly by the Ferrari factory (officially SEFAC S.p.A.) on March 12, 1969, to its first private owner, Giuseppe Cinquegrana of Naples, Italy, who quite possibly was the noted mosaic artist.
In April 1970, Mr. Cinquegrana sold the 206 GT to Alain Giorgio Economides of Rome, through whose ownership it passed in November 1970 to Marco Bolzi of Piacenza, Italy. Subsequently, the car was exported to Canada, with the Dino passing from John Vacca of Halifax to fellow Nova Scotian William J. Milligan Jr. during 1985. In 1991, Mr. Milligan sold this 206 GT to a New Jersey dealer, who quickly found a buyer in Japan. The very rare and early Dino 206 GT remained in Japan until 2011, when it returned to the US under the stewardship of a large collection. The correct Dino 206 V-6 engine was rebuilt and, now under the care of the consignor, reinstalled by a Ferrari specialist.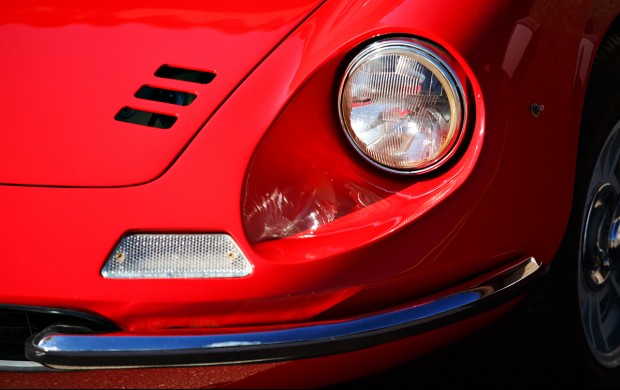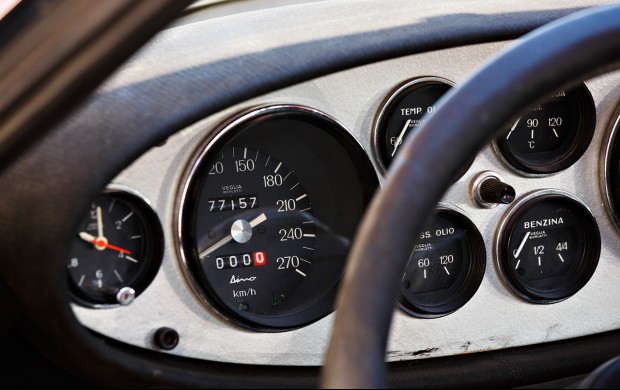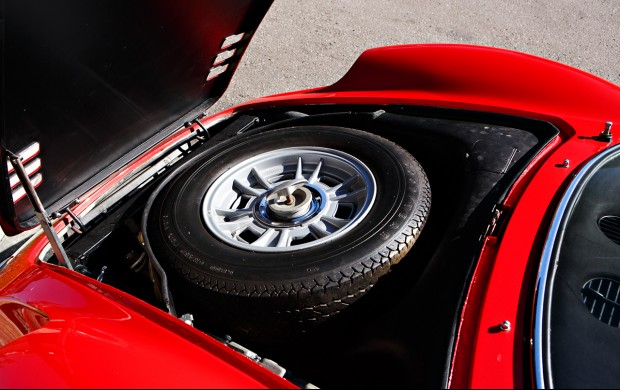 ---
1301 Total Views
2 Views Today