---
ferrari Dino 206 GT – 1968
---
Marca : Ferrari
Modello : Dino
Versione : 206 GT
Anno : 1968
Telaio N. : 00152
Motore N. : 135B.0000004342
Esemplari prodotti : 153
Designer : aldo brovarone
Carrozzeria : scaglietti
Motore : 6 cilindri a V di 65 °
Cilindrata : 1.987 cc
Distribuzione : DOHC
Valvole Cilindro : 2
Alimentazione : 3 carb. Weber 40 DCNF/1
Potenza : 180 CV
Top speed Km/h : 230
---
Auction Result
2017 – Pebble Beach – Gooding. & co. – Unsold
---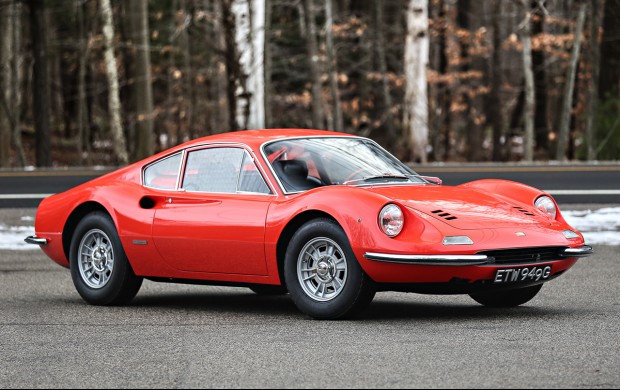 Built to help Ferrari meet the FIA-mandated production requirements to homologate its "Dino" V-6 engine for competition, the Dino 206 GT marked a revolution as the first mid-engine V-6 road car offered by Ferrari. The Dino 206 GT created a sensation at its debut in production form at the 1968 Brussels Motor Show, and Colonel "Ronnie" Hoare, director of Maranello Concessionaires, Ferrari's main UK agent, predicted strong demand. Accordingly, he placed an order directly with Ferrari S.p.A. for a Dino finished in the same Rosso Dino as the 1968 Brussels Motor Show car and equipped with black upholstery, light gray carpeting, and alloy wheels. While this Dino, chassis 00152, was not available in right-hand drive, Col. Hoare felt it essential to have a Dino 206 GT available in the UK to generate customer traffic. The Dino was completed in August 1968 and copies of letters and Telex messages detail its importation to the UK during September 1968. Significantly, 00152 was one of just two examples of the Dino 206 GT originally imported to the UK.
In March 1969, Edward F. Gates, director of Gates of Woodford, the Londonbased Ford dealer, became the first personal owner of 00152. According to copies of the sale correspondence on file, Mr. Gates traded a 1967 Ferrari 275 GTB/4 and received a credit check for £200 in exchange for the Dino. Mr. Gates held the car long enough for him to drive it to Scotland, but shortly thereafter he traded the 206 – then showing approximately 12,000 miles – to Maranello Concessionaires for the newer Dino 246 GT.
In May 1970, Maranello Concessionaires sold 00152 to Eric Clapton, who at the time was leading a group called Derek and the Dominos. Mr. Clapton was also in the early stages of his love affair with Ferraris, which he described in his 2007 autobiography.
"One day in the late 1960s, he [George Harrison] arrived at my house in a dark blue Ferrari 365 GTC," Mr. Clapton wrote. "I'd never seen one in the flesh before, and my heart melted." He also wrote that in those days he had garage space for only two cars, "so I would buy and sell and buy and sell." So it was with this Dino, which he held through the summer of 1970 and sold after a minor crash.
A handwritten letter from Mr. Clapton, which accompanies the car today, authorizes Maranello Concessionaires to sell the damaged car on his behalf at a desired selling price of £700. Maranello's P.J. Salmon replied on August 21, agreeing to sell the car for Mr. Clapton, albeit with reservations on the likelihood of fetching £700 for it. Interestingly, this exchange occurred just before Mr. Clapton met Duane Allman in Miami, Florida, where the two storied musicians would soon record the guitar tracks for the epic rock song Layla.
On September 3, 1970, the Dino was purchased for a princely £650 by N.V. Cook, a garage owner in Surrey, with the Ferrari changing hands again in 1977, likely the time when it entered the long-term ownership of the Brown family, who would retain 00152 until May 2006, when Maxwell Rice acquired it. While untouched for many years, the Dino was complete. Given its rarity and significance, as well as its very interesting early provenance, Mr. Rice was compelled to commission a complete body-off, nut-and-bolt restoration. The restoration was completed with expert consultation provided by Matthias Bartz, author of The Dino Compendium, and Ferrari Classiche representative Tony Willis. From the outset, the restoration was performed to concours-level quality and factory-original specification, with the Dino retaining original components and finished in its original color combination.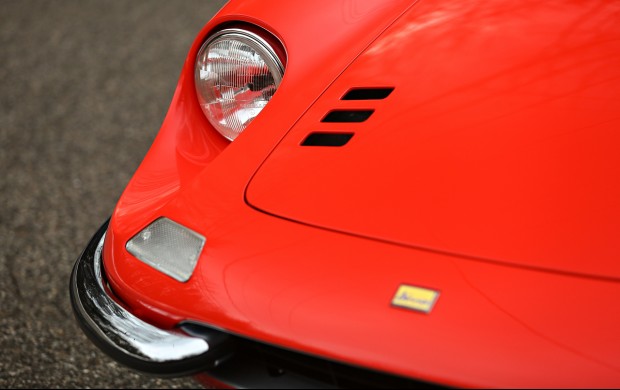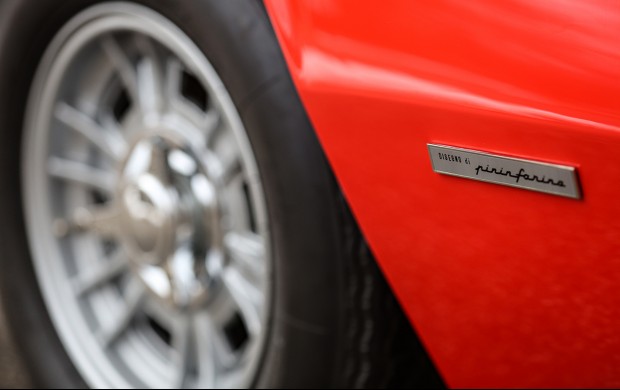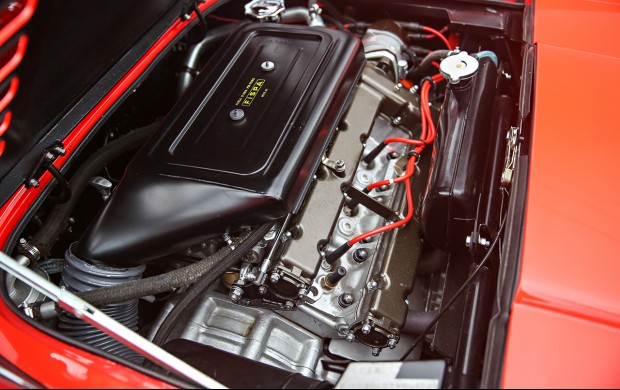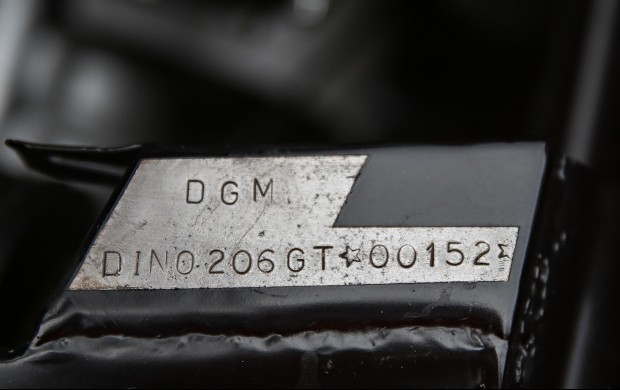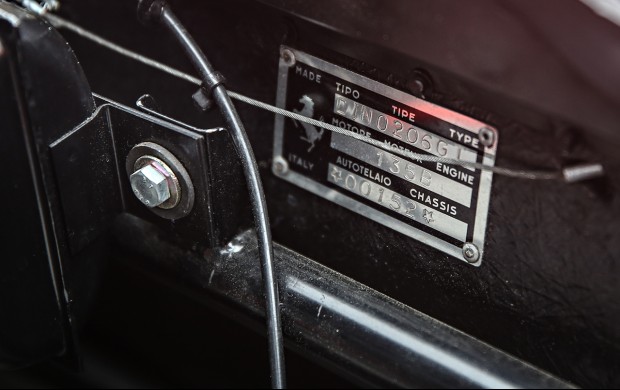 ---
4049 Total Views
2 Views Today