---
---
Marca : Ferrari
Modello : 268 SP
Anno : 1962
Telaio N. : 0798
Motore N. : 0798
Esemplari prodotti : 2
Carrozzeria : fantuzzi
Motore : 8 cilindri a V di 90°
Cilindrata : 2.644 cc
Distribuzione : SOHC
Valvole Cilindro : 2
Alimentazione : 4 carb. Weber 40 IF2C
Potenza : 265 bhp
Top speed Km/h : —
---
Auction Result
2016 – Monterey – RM Sotheby's – unknown

---
This car is the third of six SP examples built, soon followed by chassis numbers 0802, 0804, and 0806. The 1962 cars featured minor bodywork revisions, as the FIA's windscreen-height regulation had changed. With a cut windscreen, new technical director Mauro Forghieri correspondingly lowered the tail for an even sleeker profile.
The 2.4-liter V-8 unfortunately proved to be underwhelming in competition, with the best performance coming with a 13th place finish by chassis number 0806 at the 12 Hours of Sebring in March 1962. Displacement was therefore increased to 2.6 liters, and just four examples of this new Type 202 engine were reportedly produced, two of which were quickly installed into 0806 and 0798.
Now equipped as a 268 SP, chassis 0798 was integral to Ferrari's testing at the Le Mans trials in April 1962, where it was put through the paces by team drivers Ricardo Rodriguez, Lorenzo Bandini, Mike Parkes, Olivier Gendebien, and Willy Mairesse.
Technically, the car was modified with a rear-cockpit airfoil enclosure for potential aerodynamic improvement along the fast Mulsanne straight, and this may have been the first appearance of the bread-basket cowl enclosure later seen in the 250 P and 330 P. A central dual long-pipe exhaust and special glass-sectioned front window for improved vision were also added.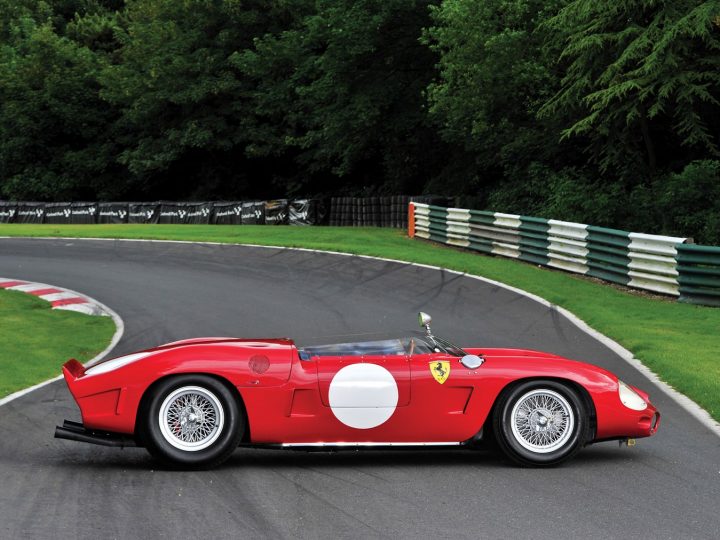 Despite the extensive tuning, 0798 retired early at Le Mans in June, with Giancarlo Baghetti and Ludovico Scarfotti experiencing clutch issues after 230 laps. Later in 1962, the Scuderia sold 0798 to Luigi Chinetti for use by his North American Racing Team (NART).
In December 1962, the 268 SP was entered by NART at the Bahamas Speed Weeks, and it captured 8th overall and 3rd in class at the Nassau Trophy Race, piloted by the great Bandini. Over the next few months, further bodywork alterations were undertaken, with the twin-nostril grille replaced by a single-vent configuration. The car was then entered at Sebring in March 1963, where it was piloted by John "Buck" Fulp and Team Meister Bräuser ace Harry Heuer to a 34th overall finish, and 8th in class. Bandini assumed driving duties again at the Canadian Grand Prix in September, though the car would retire early.
During this period, the 268 was sold to Buck Fulp, though he continued to largely campaign the car on behalf of NART. A very successful race record soon shaped up, starting with the 1963 Bahamas Speed Weeks, where the SP finished 5th overall and 2nd in class at the Governor's Trophy Race, and 11th overall with 2nd in class at the Nassau Trophy Race, both times driven by Fulp.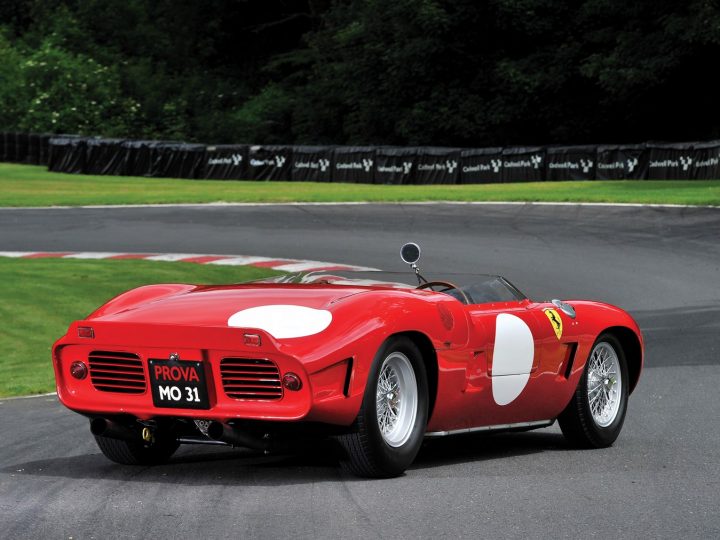 In January 1964, 0798 was purchased by privateer Tom O'Brien of Patterson, New Jersey, in a partial exchange for chassis number 0776, a front-engine 196 S. O'Brien and his brother Jim raced the 268 SP frequently in East Coast SCCA events, finishing 2nd overall and 1st in class at Marlboro in April 1964, and 1st overall at Cumberland in May. This was followed by another 1st overall finish at Bridgehampton in May, and three strong finishes at Lime Rock, a 5th place in August, 2nd place in October, and another 1st overall one week later. The strength of these performances propelled Tom O'Brien to the 1964 SCCA Class D Modified Championship.
In 1965, O'Brien sold the car to one of his employees, Robert Hutchins of New York. His race record was less successful, with several retirements over the course of 1965 and 1966 that included two engine failures. Luigi Chinetti was retained to rebuild the original motor, and the car was eventually traded back to him in July for a 275 GTB/C competition car.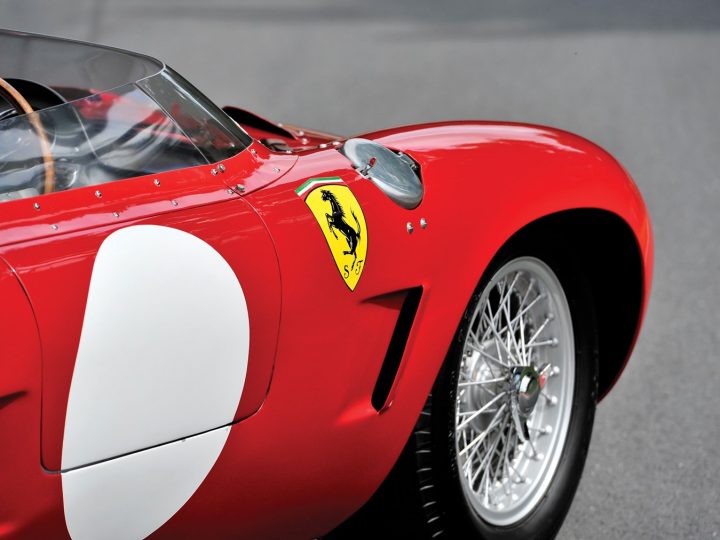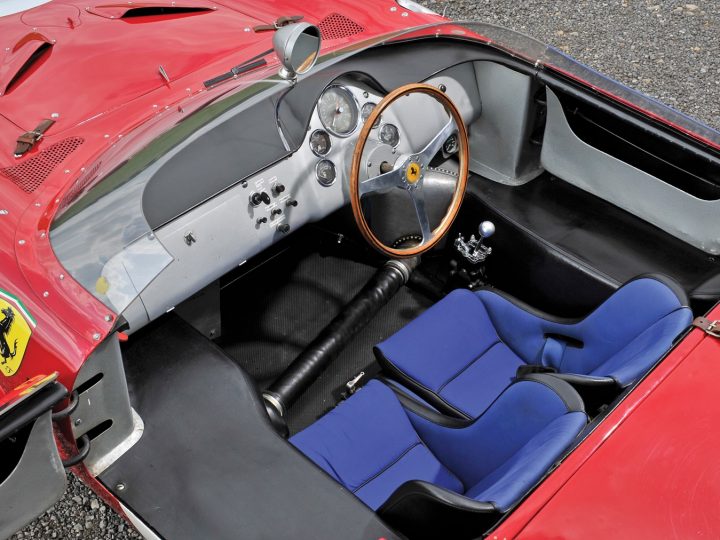 ---
4825 Total Views
1 Views Today