---
AC 16/80 Short Chassis Competition Sports – 1937
---
Marca : Ac Cars Ltd
Modello : 16/80
Versione : Short Chassis Competition Sports
Anno : 1937
Telaio N. : L525
Motore N. : UBS7 492
Esemplari prodotti : 40 (28 'slab tank')
Motore : 6 cilindri in linea
Cilindrata : 1.991 cc
Distribuzione : SOHC
Valvole Cilindro : 2
Alimentazione : 3 carb. SU
Potenza : 80 CV a 4.000 giri/min
Top speed Km/h : 145
---
Auction Result
2016 – Bonhams – Le Zoute Sale – € 276.000

---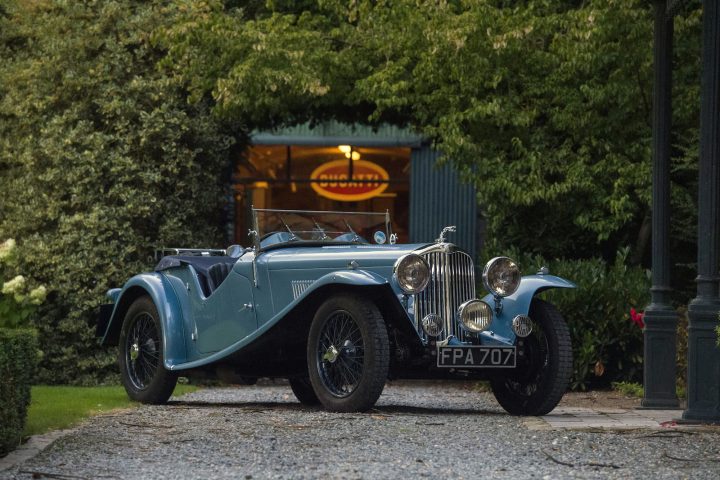 Having abandoned plans to produce a 20hp touring car, John Weller turned his not inconsiderable design talents to something more mundane – a three-wheeled commercial delivery vehicle. Introduced in 1904, the Auto-Carrier was an immediate success and a passenger version – the Sociable – followed in 1907, at which time the company name was abbreviated to 'AC'. The firm's first four-cylinder car arrived in 1913 and fours would be catalogued until 1928, thereafter the company offered sixes only.
AC's famous Weller-designed, overhead-camshaft six entered production in 1922, by which time Weller and his financial backer John Portwine had been ousted by new owner S F Edge. A prominent racing driver of the Edwardian era, Edge believed fervently in the publicity value of competition successes and pursued this policy enthusiastically during his stewardship of AC. In 1922 an AC became the first 1,500cc car to cover the mile at over 100mph and in 1926 the marque's place in motoring history was assured when a 2.0-litre model became the first British car to win the Monte Carlo Rally.
Financial difficulties saw AC taken over by the Hurlock brothers in 1930 and from then on the firm concentrated on sporting cars aimed at the discerning enthusiast. Successful motor dealers, the Hurlocks had bought AC as a means of expanding their existing business and only restarted the manufacturing side in response to customer demand. Existing stocks of spares were used at first but when these began to run out the brothers had no option but to make a fresh start. This they did using a bought-in chassis from Standard, into which went Weller's six and a conventional ENV gearbox, replacing AC's traditional three-speed transaxle. The marque's reputation for producing well engineered and equally well finished cars continued under the Hurlocks' ownership, enabling AC to prosper despite the higher asking prices that these exemplary standards necessitated.
An improved, under-slung chassis of 9′ 7″ wheelbase was adopted for AC's 1934 range, which was first displayed at the London Motor Show in October 1933. By 1935 a flat radiator with mesh grille had replaced the previous rounded type, only to be superseded for the following season by the classic slatted version. A synchromesh gearbox was standard by this time, while other noteworthy features included automatic chassis lubrication, built-in jacks and Telecontrol shock absorbers, all of which were incorporated in the 16/60hp and 16/70hp models launched in 1936.
Also in the range at this time was the 16/80hp model, an entirely new two-seat competition roadster that had first appeared publicly at the 1935 London Motor Show. Weller's 2.0-litre six was installed in a short-wheelbase (8′ 10″) chassis, under-slung at the rear and equipped with Moss remote-change synchromesh gearbox and Bendix self-energising mechanical brakes. Topped off by a supremely handsome roadster body, the 16/80 combined gorgeous looks with excellent handling and a 90mph maximum speed, as verified by The Autocar. Motor magazine found the 16/80 'glued to the road as if on rails and delightful to handle; it enables one to recapture the real joy and spirit of motoring.'
Only 44 of these exciting sports roadsters were built, four of which were supercharged 16/90 variants. Today this rare model is one of the most sought-after of pre-war AC sports cars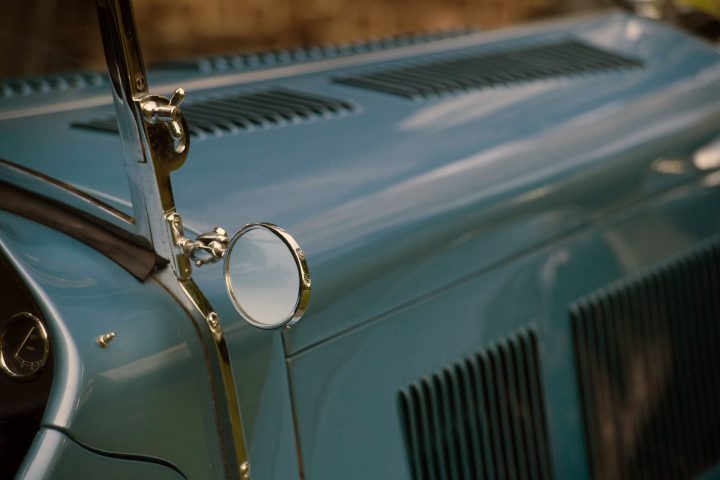 This particular car, chassis number 'L525', is one of the finest surviving examples. First registered, as 'FPA 707', on 5th March 1937, the car comes with a copy of an old-style continuation logbook, issued in 1954. This logbook records three owners, the last of whom, David Hescroff, acquired 'FPA 707' in March 1978. A foremost private collector of the marque, David Hescroff has several of his cars featured in 'AC Heritage' by Simon Taylor & Peter Burn (copy on file), including some examples of the Competition Sports. A copy of a later V5 registration document shows that David Hescroff sold the car to Jean Gorjat of Harrow, Middlesex in July 1992.
'FPA 707' is very original, still retaining its original engine, and is finished in the most striking colour combination of light blue metallic (recorded in the accompanying factory ledger extract as 'Jewelesence Wedgwood Blue') with dark blue leather interior and matching hood. The car passed into the hands of Jean Laurent-Bellue and was sold from Laurent-Bellue some 5 years ago to the current owner via Lukas Huni, the car remains in outstanding condition having been very carefully used and maintained throughout the years, as evidenced by an invoice on file for a comprehensive engine rebuild carried out by marque specialist Rod Briggs in 2012.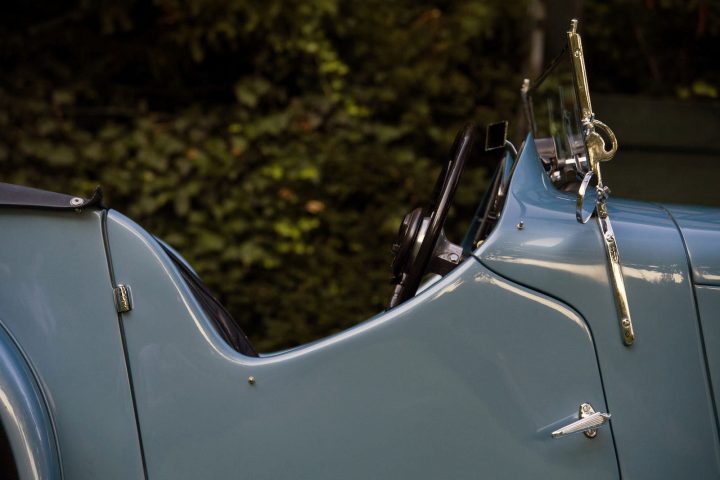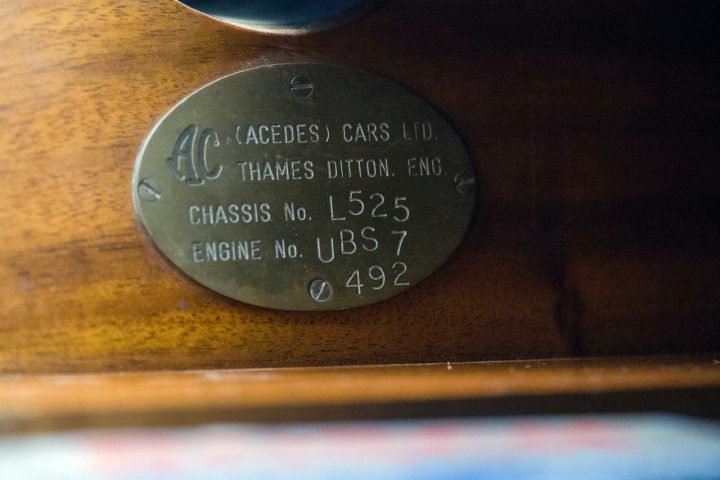 ---
5682 Total Views
2 Views Today