---
Lamborghini Miura P400 SV – 1971
---
Marca : Lamborghini
Modello : Miura
Versione : P400 SV
Anno : 1971
Telaio N. : 4920
Motore N. : 30655
Esemplari prodotti : 150
Designer : marcello gandini
Carrozzeria : bertone
Progettista : Gian Paolo Dallara e giotto bizzarrini
Motore : 12 cilindri a V di 60°
Cilindrata : 3.929 cc
Distribuzione : DOHC
Valvole Cilindro : 2
Aspirazione : 4 carb. Weber 40IDL3C
Potenza : 385 CV a 8.000 giri/min
Top speed Km/h : 289
---
Auction Result
2016 – Pebble Beach – Gooding & co. – $ 2.255.000
2018 – Monterey – RM Sotheby's – $2,177,500
---
According to factory records, this Miura P400 SV, chassis 4920, was completed on July 20, 1971, making it one of only 70 examples completed during the model's first production year.Assigned production number 651, it was originally finished in Rosso Corsa paint with black vinyl upholstery. According to factory records, Rosso Corsa was the most popular choice for the SV, with 46 originally specified in the color. It is also important to note that the SV illustrated in factory literature was finished in this vibrant livery and that Ferruccio Lamborghini selected it for his personal car, chassis 5028.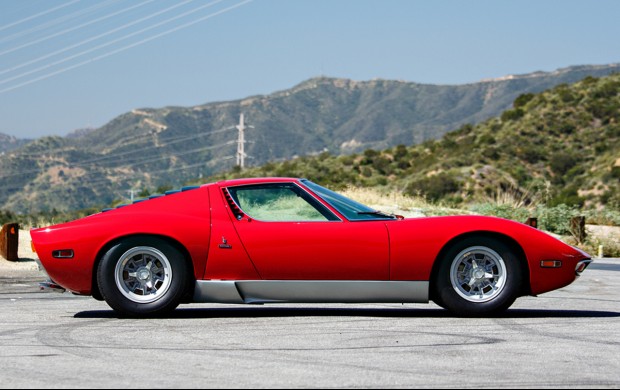 According to Joe Sackey's book The Lamborghini Miura Bible, 4920 is one of only 11 single-sump SVs equipped with Borletti air-conditioning from the factory. At $555, air-conditioning was among the most expensive options available for the SV, and it is believed that just 30 were specified with the option.
In August 1971, 4920 was invoiced to official Lamborghini concessionaire Zani Automobili in Ravenna, making it one of 49 SVs delivered new in Italy. While the name of the first private owner has not been recorded, by 1977 or 1978 Claudio Zampolli of Modena, Italy, acquired the Miura.
An engineer at Automobili Lamborghini S.p.A between 1966 and 1975, Mr. Zampolli worked alongside Bob Wallace testing and improving the Miura, from the S model onward. Having collaborated with the Miura's original chassis designer, Gian Paolo Dallara, on the revised rear suspension for the SV, Mr. Zampolli was tasked with overseeing the model's production and with road testing cars prior to delivery.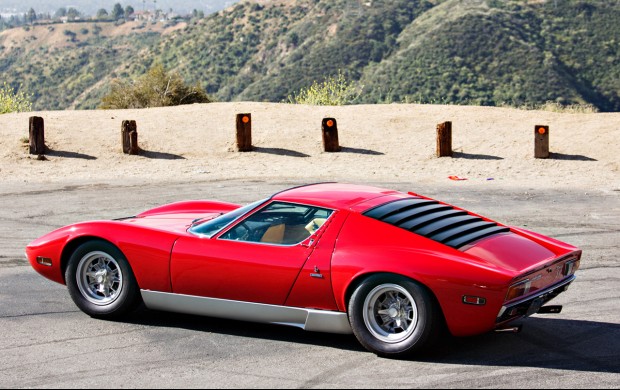 In a recent conversation, Mr. Zampolli recalled that Zani Automobili ordered 4920 for an important client who requested a variety of special features. These included chrome bumpers and trim, an external fuel filler, and a unique front-end treatment, with hood vents finished in the style of the rear engine bay slats. According to Mr. Zampolli, 4920 remained in this form when he purchased it in the late 1970s. Early in his ownership, Mr. Zampolli exported the Miura to the US where it was kept at his Southern California home with vanity plates reading "SV BULL."
In the late 1980s, Mr. Zampolli established Cizeta Automobili, a boutique supercar manufacturer based in Modena. Soon after, 4920 returned to Italy and was completely restored inside the Cizeta factory, where the Marcello Gandini-designed V16T supercar was being built. Once restored, the SV returned to California and in 1995 was sold to Louis Puccio of Anaheim. The current owner purchased 4920 from Mr. Puccio in 2005; it has since been in his collection of fine Italian sports cars.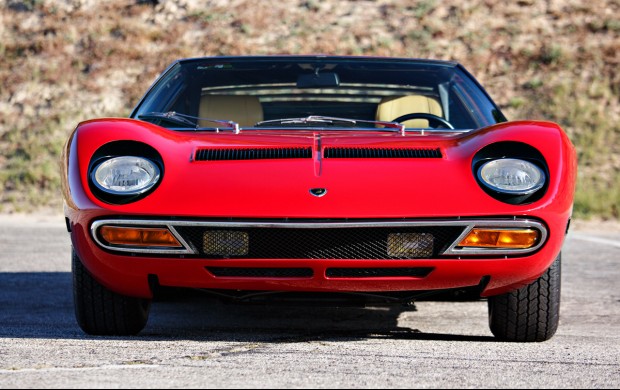 Although the SV has been driven just 300 km over the past decade, the consignor has enlisted the leading West Coast Miura specialists to ensure that it is regularly maintained. Numerous receipts and photographs documenting the work performed are included in the car's file and are available for review.Today, 4920 remains in excellent condition and is presented in its original Rosso Corsa livery, highlighted by the unique chrome trim. Meticulously detailed, down to the correct-type hose clamps and Pirelli CN12 Cinturato tires, this outstanding Miura has received awards at prominent Southern California concours.
Though the tan leather upholstery and standard bonnet treatment depart from the factory specification, it should be noted that the original fuel tank and hood slats accompany the car at auction. Significantly, the SV also retains its matching-numbers engine (30655) and the original Lamborghini warranty card (certificato di assistenza in garanzia), stamped with the chassis and engine number. The sale also includes rare accessories (a tool roll, jack, and owner's manual), as well as a complete additional set of original Campagnolo wheels and Pirelli tires.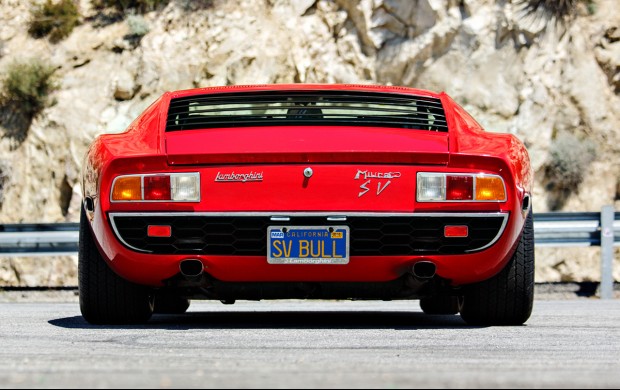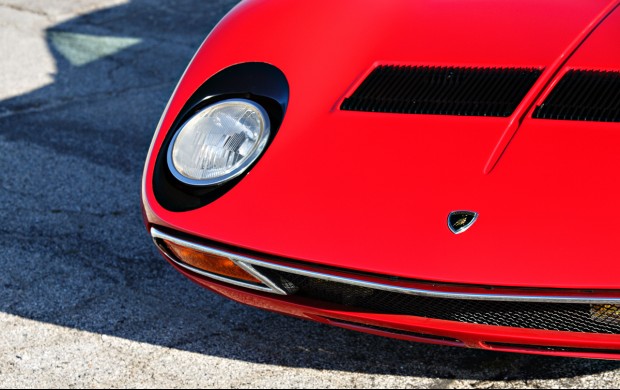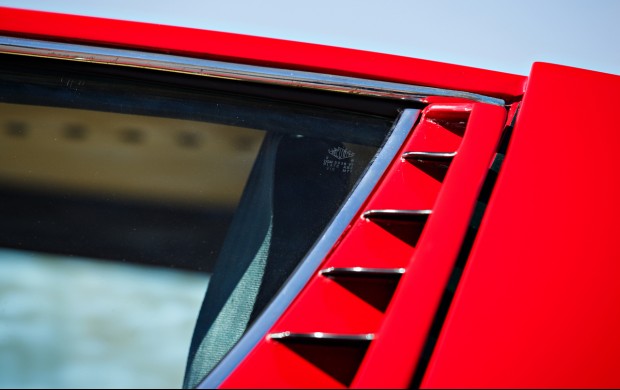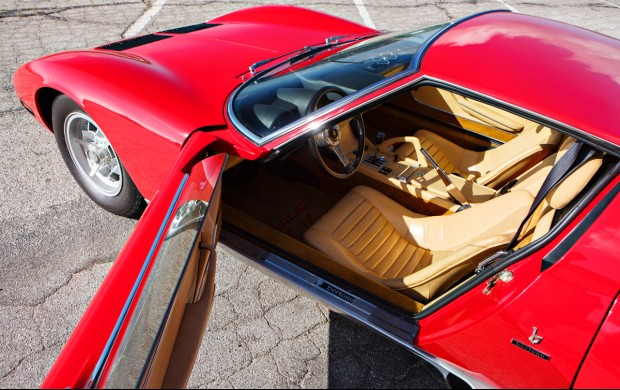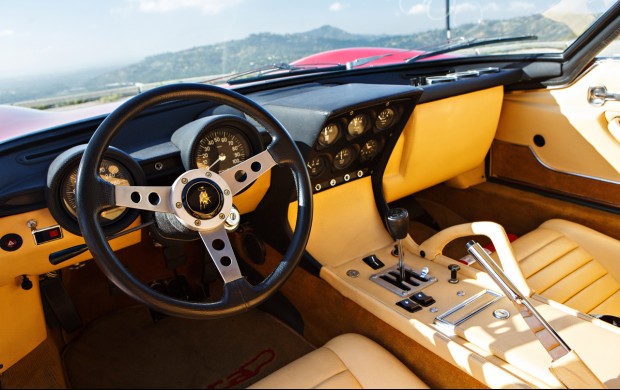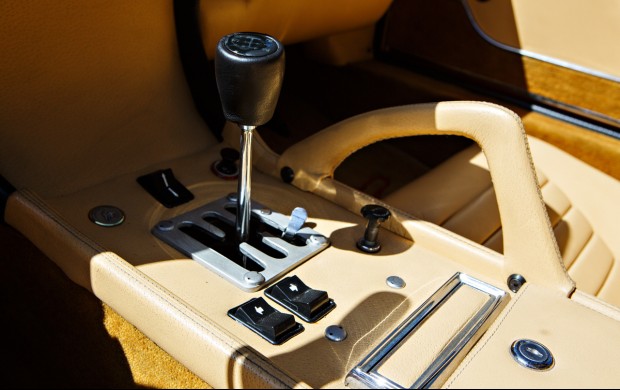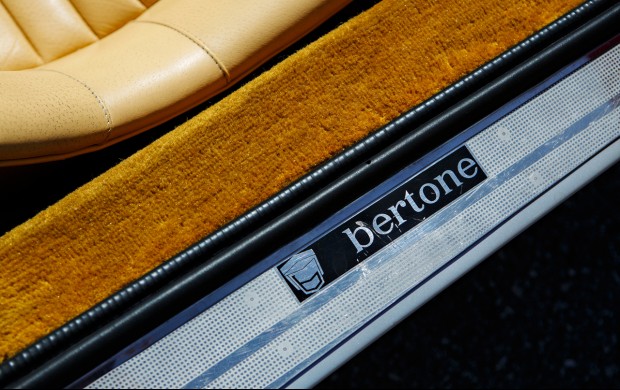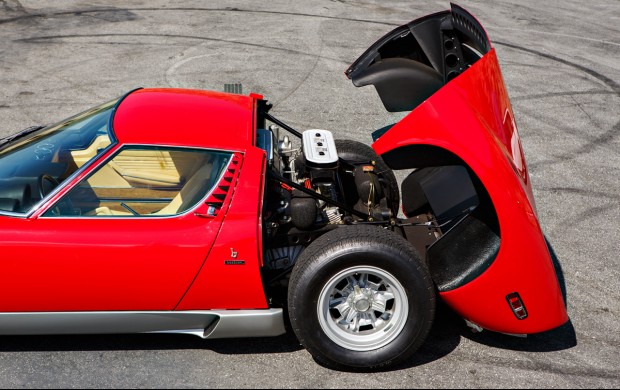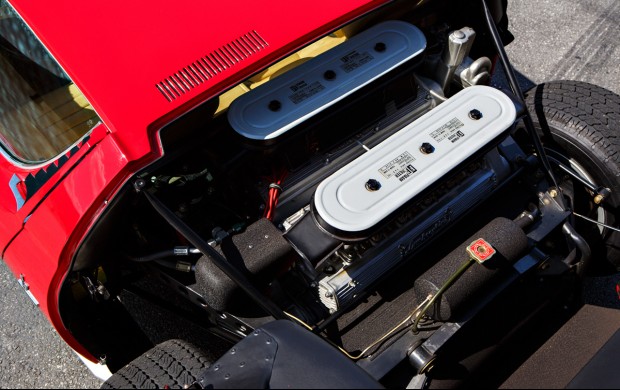 ---
8107 Total Views
1 Views Today