---
Lamborghini 400 GT 2+2 – 1966
---
Marca : Lamborghini
Modello : 400 GT 2+2
Anno : 1966
Telaio N. : 0646
Motore N. : 0594
Esemplari prodotti : 247
Carrozzeria : touring
Motore : 12 cilindri a V di 60°
Cilindrata : 3.929 cc
Distribuzione : DOHC
Valvole Cilindro : 2
Alimentazione : 6 carb. Weber 40 DCOE
Potenza : 320 CV a 6.500 giri/min
Top speed Km/h : 260
---
Auction Results
2015 – Parigi – RM Sotheby's – € 476.000
---
Ferruccio Lamborghini was a hugely successful tractor and air-conditioning manufacturer, and as legend has it, after being spurred on by a disagreement with Enzo ferrari over his 250 GT, he decided to produce his own GT car. As Lamborghini was extremely wealthy, finding the resources to build this car was not an issue, and he was able to display his first prototype, the breath-taking 350 GTV which had been styled by Carrozzeria Touring of Milan, to the world at Turin in November 1963. The first model offered to the public was the 350 GT, which was adapted from the show car design by Touring for serial production. It appeared at Geneva in March 1964, wearing a sensational aluminium-alloy Superleggera body that was produced by marazzi. The car was unique when compared to Ferraris and Maseratis of the period, with its distinctive design, which earned rave reviews, excellent V-12 performance, and superb handling, which came courtesy of engineer giotto bizzarrini (the "father" of the legendary Ferrari 250 GTO).
Two years later, this car evolved into the 400 GT 2+2, which featured additional vestigial rear seating and subtle styling alterations but remained on the same wheelbase. Whilst the style of the 350 GT was preserved, virtually every panel had been revised and quad headlamps were added. The floor pan was lowered, the roof was raised, and additional interior room was made possible by reversing the upper and lower control arms in the front of the rear suspension arrangement. Most importantly, the 3.5-litre V-12 engine was increased to four litres, resulting in an increase in horsepower to a substantial 320. All-around suspension was via double wishbones with four-wheel disc brakes, and the car also included a Lamborghini-built five-speed gearbox that was designed by Gian Paolo Dallara, which replaced the earlier ZF-derived unit and was considered to be superior by aficionados.
Only 247 Lamborghini 400 GTs were manufactured between 1966 and 1968, and amongst them was the car offered here, chassis number 0646. According to information obtained from the Lamborghini factory, it was completed on 8 June 1966 and originally finished in Silver Grey with a black interior. This factory information also notes that the car was prepared for the Swiss market with a tinted blue windscreen and backlight and that the original engine was number 0594, which is still present today. The finished 400 GT was delivered to dealer Garage Foitek, of Zürich, on 8 November 1966, and it likely found its original owner in the country that winter.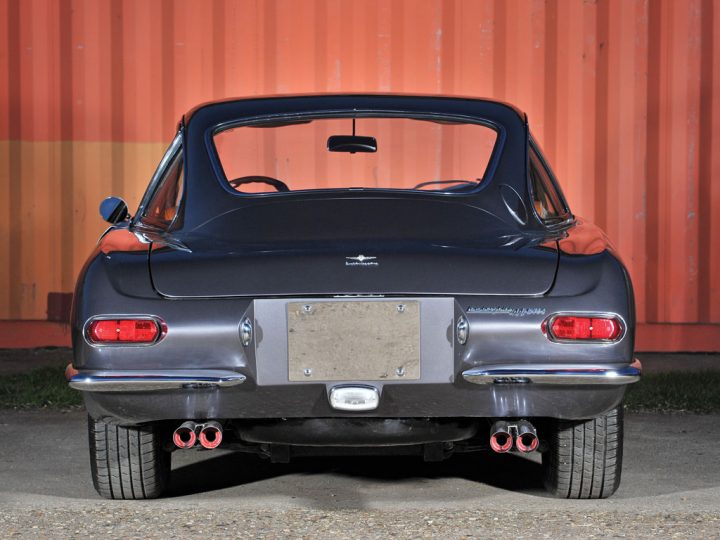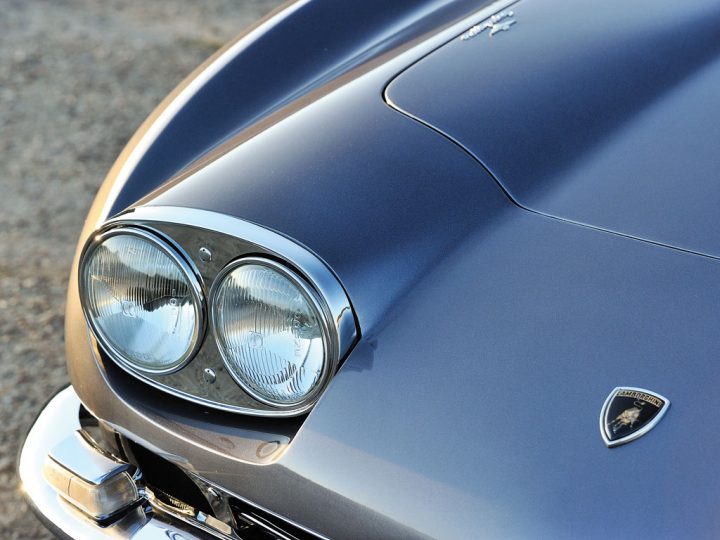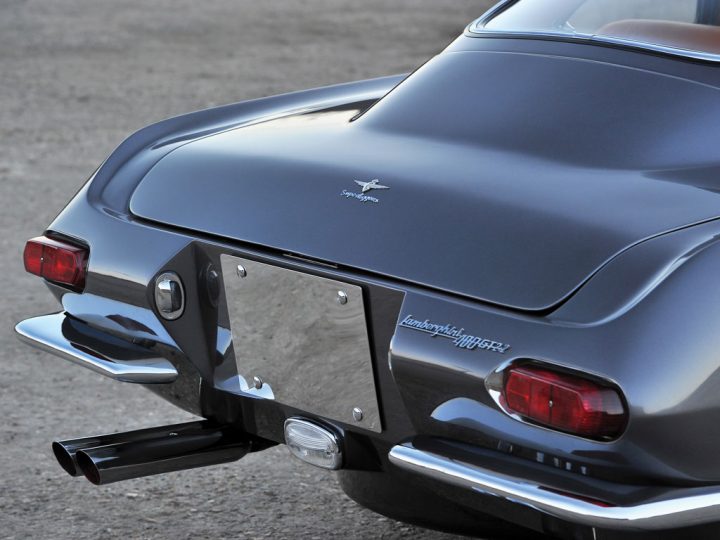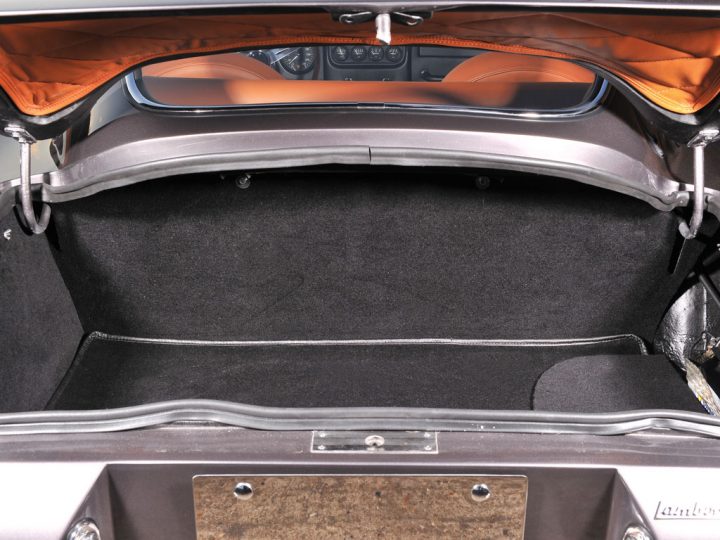 ---
5852 Total Views
1 Views Today