---
Sheffield-Simplex 45hp – 1908
---
Marca : Sheffield-Simplex
Modello : 45hp
Anno : 1908
Telaio N. : 548
Motore N. : —
Esemplari prodotti : —
Motore : 6 cilindri in linea
Cilindrata : 6.978 cc
Distribuzione : L-Head
Valvole Cilindro : 2
Alimentazione : 1 carb.
Potenza : 45 HP
Top speed Km/h : 70
---
Auction Result
2017 – Beaulieu – Bonhams – Unsold

---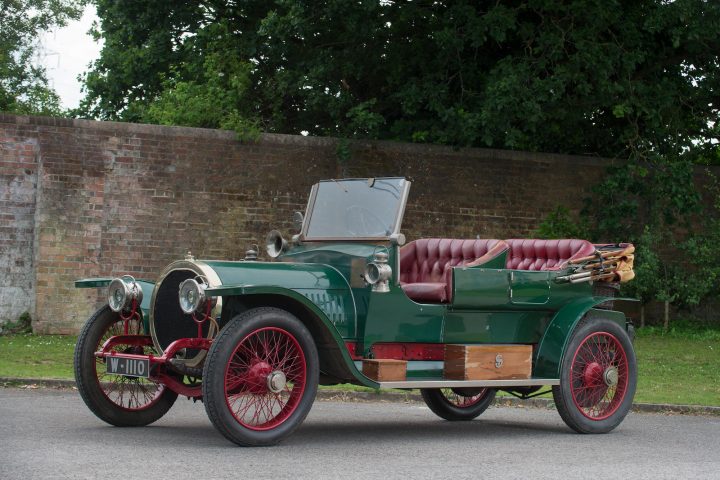 This car was built in 1908 by the Sheffield-Simplex Motor Works Limited at their Fitzwilliam Works, Tinsley, Sheffield to a design by Percy Richardson and first registered as W-1110. The 1909 Sales Catalogue, published November 1st 1908, gives great detail and photographs of the 5000 mile test made around England and Scotland in this car and ascending all the famous test hills of the day on dirt roads. It records that on the hills steeper than 1 in 7 (including Amulree in Perthshire at 1 in 3.75) they used the low gear and ascended easily at 20mph including a stop and restart.
The objective was achieved of proving that a large-engined car with a light-weight body could cope on hills with only two gears, and their detail design of the LA2 chassis was well tested. It is probable that this car was the prototype gearbox-less car and that it was then supplied for export to Australia and re-registered in Adelaide in September 1910 to Henry Dutton, grazier, of Medende Station North of Adelaide. It is not known how many other gearbox-less Sheffield-Simplex cars were built. There were at least four owners in Australia and the car is reputed to have been driven from Adelaide to Sydney, and back again.
For one period the car was used as a taxi in Sydney, and for another it was fitted with a replacement, wickerwork body. In the period 1939-1945, the car was used as a lorry in Adelaide, delivering bricks to building sites. Later, the engine was detached from the chassis and used to drive a water pump on a sheep station, whilst the rolling chassis was used as a trailer. Nearly all minor components were dry-stored and are now refitted.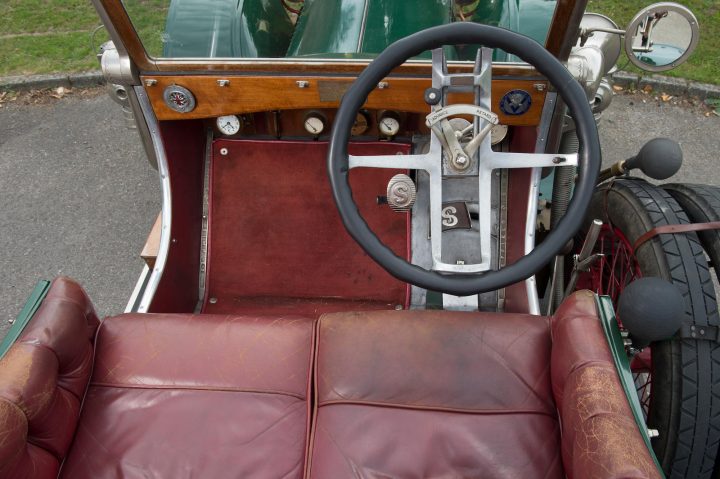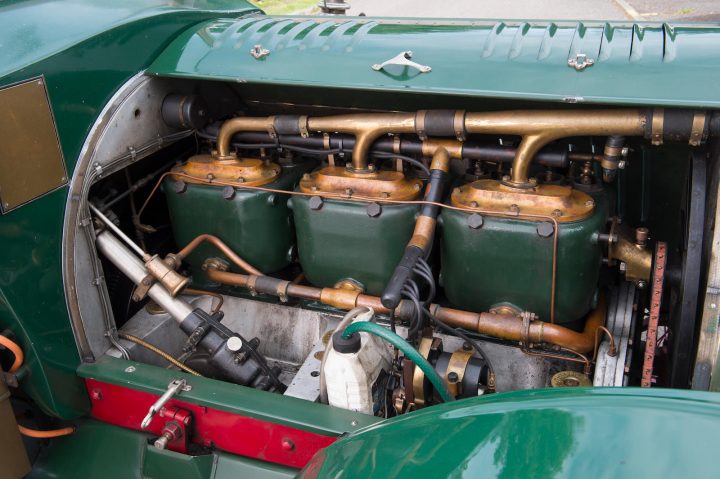 ---
1667 Total Views
1 Views Today