---
Packard Custom Super Eight One Eighty Sport Brougham – 1941
---
Marca : Packard
Modello : 180
Versione : Custom Super Eight Sport Brougham
Anno : 1941
Telaio N. : CD502599
Motore N. : 1452-2032
Esemplari prodotti : 99
Carrozzeria : lebaron
Motore : 8 cilindri in linea
Cilindrata : 356 cu. in. – 5.830 cc
Distribuzione : L-Head
Valvole Cilindro : 2
Alimentazione : 1 carb Stromberg AAV-26
Potenza : 160 HP
Top speed Km/h : —
---
Auction Result
2016 – Hersey – RM Sotheby's – unsold

---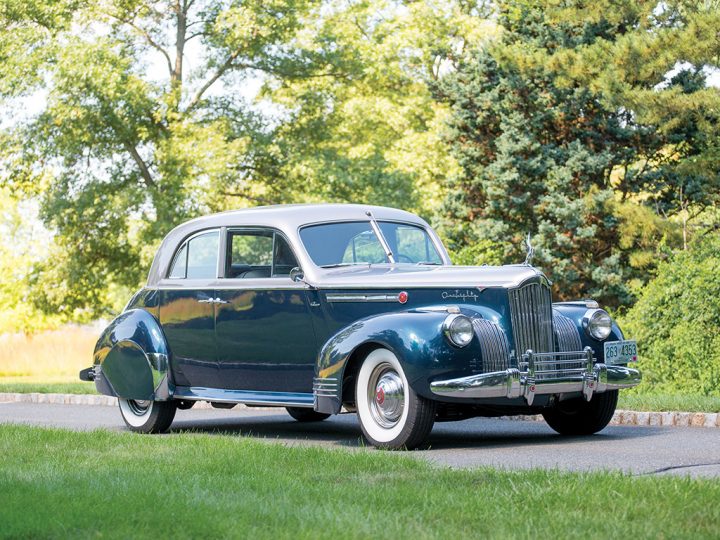 As the custom coachbuilding industry faded out of existence in the early 1940s, American luxury automakers slowly discontinued the factory-catalogued "semi-customs" that had topped their lines for over a decade. Packard was among the last to offer bodies by coachbuilders Rollson and LeBaron, with the latter being a division of Briggs by 1941, but it still produced beautifully appointed and largely hand-built bodies in limited numbers.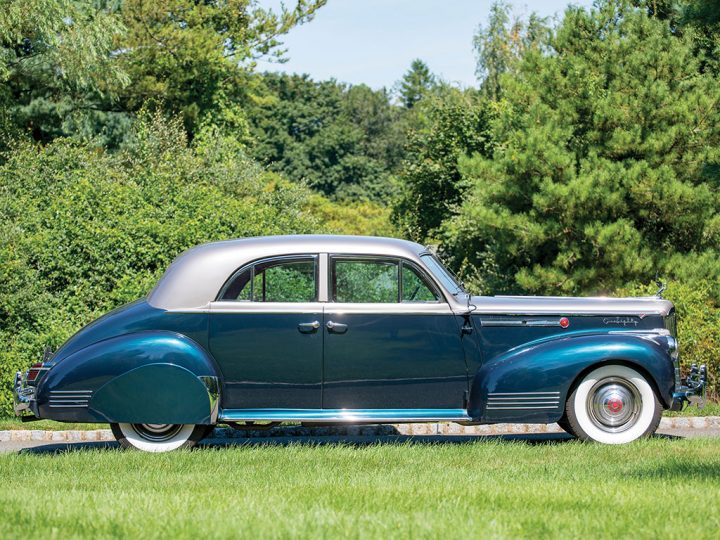 Most of LeBaron's final Packard offerings were formal limousines, which were to be driven by a chauffeur. However, in 1941 only, an "owner–driver" variant, the Sport Brougham, could also be had. It was essentially Packard's version of the Cadillac Series 60 Special, and it featured a striking design, with narrow chromed window frames and a "formal" rear window on the shorter 1907-series chassis, as well as a sumptuously appointed five-passenger interior. Only 99 Sport Broughams were built, and survivors are quite rare.
According to the current owner, a highly knowledgeable longtime CCCA member and collector, this Packard's earliest-known owner was George Oxford of Iowa, who owned the car for many years. In the late 1960s, Mr. Oxford sold the Packard to collector Don Hanson, who owned it until 2001, when it was sold to Tom Mix. Proprietor of the famous Foreign Motors dealership in Boston, Massachusetts, Mr. Mix made his living from new Mercedes-Benz and Rolls-Royce, but his passion was Packard, and he built one of the finest collections over a 50-year span in the hobby. Many of today's award-winning Packards of the 1930s and 1940s can trace their history back to time spent in the Mix stable.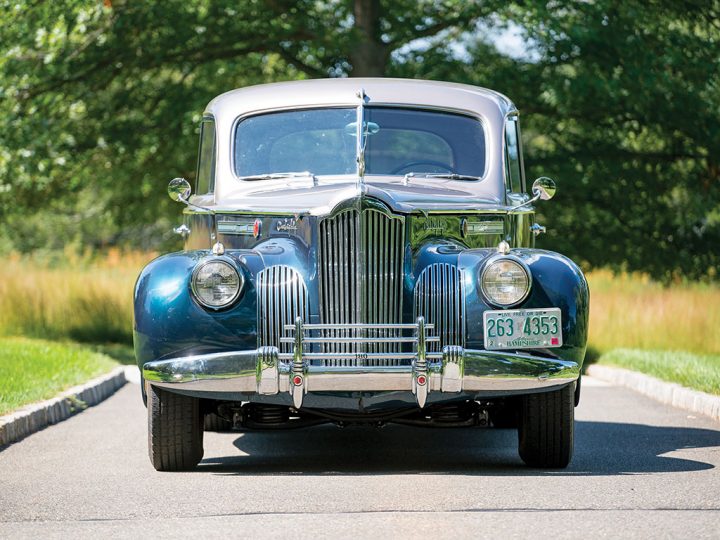 Following Mr. Mix's passing, his collection was privately sold, and the current owner acquired the car from the estate in 2006 as a partially completed project. Mr. Mix's shop then completed the restoration for the new owner over the next year, working from what the consignor recalls was "a great car with no rust issues and no evident body damage." To this day, it retains its original engine, as well as the original vehicle number tag on the firewall.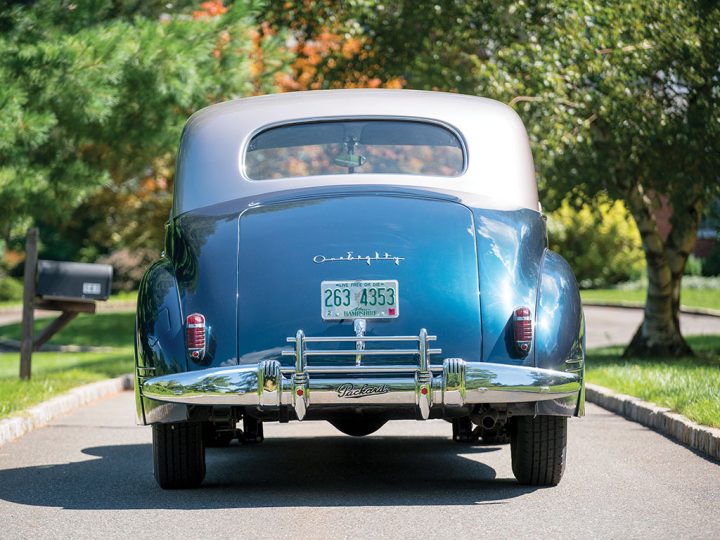 The restored car has been a superb touring machine, exercised about 2,500 miles since restoration, including participation in two CCCA CARavans. With overdrive, it cruises very comfortably on the highway. The owner notes that after a recent valve lifter noise, all 16 lifter bodies were replaced and the car fully serviced mechanically by the noted Stone Barn Automobile Restoration of Vienna, New Jersey, in June 2016. The power windows have also been recently serviced, with a new pump and solenoids.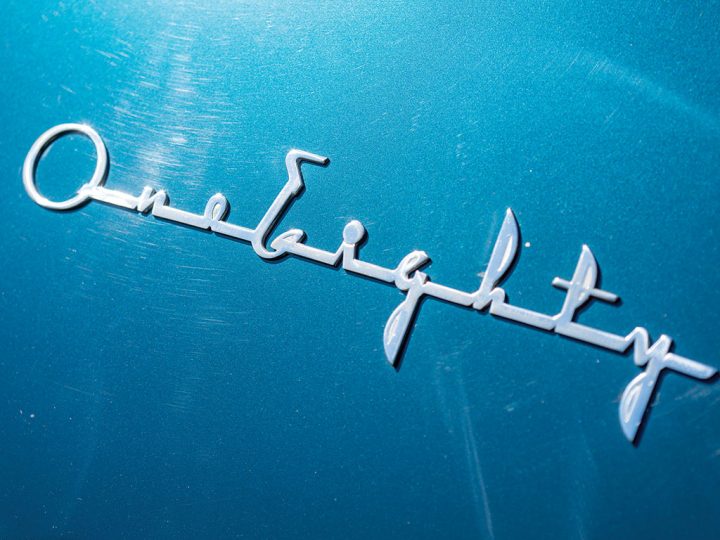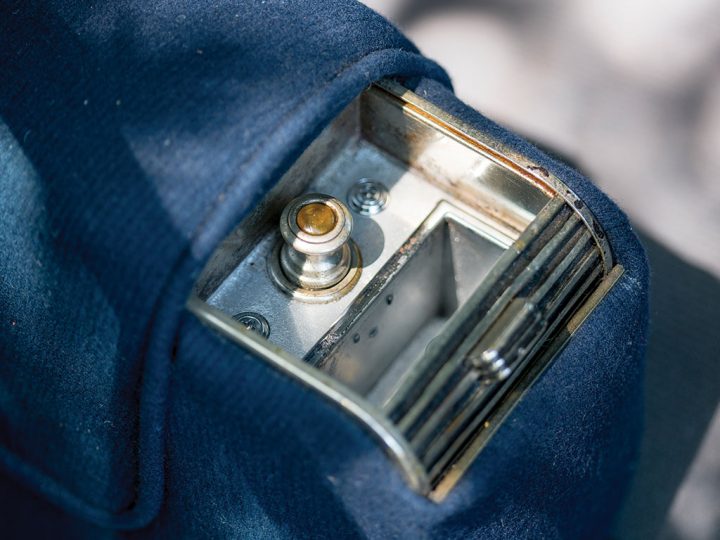 ---
3780 Total Views
5 Views Today