---
Muntz Jet convertibile – 1952
---
Marca : Muntz
Modello : Roadster
Versione : SWB
Anno : 1952
Telaio N. : M134
Esemplari prodotti : —
Motore : Flathead Lincoln V-8
Cilindrata : 336ci
Distribuzione : OHV
Valvole Cilindro : 2
Alimentazione : 1 carb doppiocorpo Holley
Potenza : 152 bhp a 3.600 giri/min
Top speed Km/h : —
---
Auction Result
2016 – Quail Lodge – Bonhams – $ 165,000

---
There is no more colorful figure in America's postwar automobile history than Earl "Mad Man" Muntz. Earl Muntz was an American original. So was the automobile that bore his name.
Earl Muntz was a used car salesman in Illinois. In the late Thirties he packed his bags and headed to Southern California where, in the war years and their aftermath, he discovered he could buy used cars back home in the Midwest, haul them to California and make a pretty good living reselling them in the California car culture. He jumped on Henry Kaiser's postwar bandwagon and became a Kaiser-Frazer dealer. Reputedly Earl Muntz's Southern California dealerships sold 22,000 Kaiser-Frazers in 1947, one-seventh of the company's total output.
An advertising campaign created by Mike Shore introduced Earl "Mad Man" Muntz, dressed up like Napoleon and shouting "I want to give them away, but Mrs. Muntz won't let me … She's CRAAAZY! … I buy 'em retail, sell 'em wholesale – It's more fun that way." Not surprisingly, over the years there were a total of seven Mrs. Muntzes. Neither is it surprising that Earl eventually went broke selling cars.
He made another fortune selling simple, low-cost TVs of his own design and is credited with inventing the abbreviation "TV"; even naming his daughter Tee Vee. He made another one when he invented the stereo 4-track tape player that was the basis of Bill Lear's 8-track.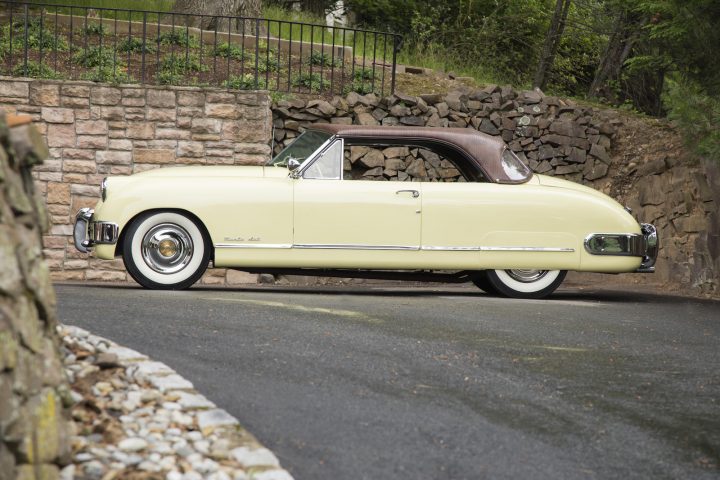 In 1950 Earl Muntz bought Indy car builder Frank Kurtis's design and all the tooling for a 2-seat sports car and renamed it the Muntz Road Jet. Muntz stretched the Kurtis "sports car" thirteen inches to add room for a back seat. The styling was simple but streamlined. The chassis was advanced for its time with a front subframe supporting the independent front suspension and the engine joined to a rear subframe by structural sheet metal rocker panels in a semi-unit body structure. "Mad Man", with an unerring eye for exposure, made sure the Muntz Jets were visible, choosing bright paint hues and flashy contrasting interiors under the removable Carson-style padded hardtop.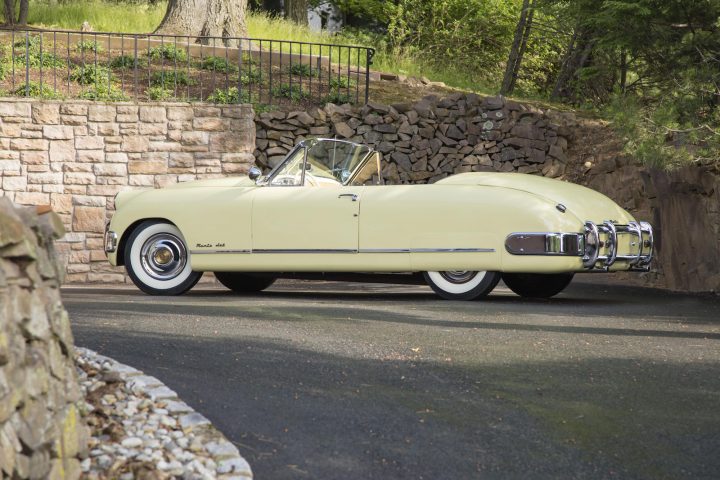 The first Muntz Jets were powered by overhead valve Cadillac engines until GM soon declined to supply them. However, when Muntz transferred production from Glendale, California to Evanston, Illinois he secured a supply of Lincoln V-8 engines and Hydramatic transmissions from Ford. Most were flathead Lincolns, but the final cars, with a wheelbase that stretched three more inches for more back seat room, were powered by 205 horsepower overhead valve Lincoln V-8s, giving the last of the Muntz Jets honest 100+ mph performance.
The Muntz Jets were, like their sponsor, nothing if not flamboyant. In addition to the bright colors Muntz touted fantastic options – most of them never seen in one of the cars – like a wire-recorder in the radio and a cooled liquor cabinet in the compartments under the back seat armrests. Advanced features in the Jets did, however, include a console between the front seats and seat belts. "Mad Man" felt that any car called a "Jet" had to have seat belts, although they were attached to the seat frames, not the floors, and were more show than go. Estimates of how many Muntz Jets were actually produced are as wild as Muntz himself, presumably reflecting the bravado of claims he made of his sales, a best guess being anywhere from 200 to 400 cars.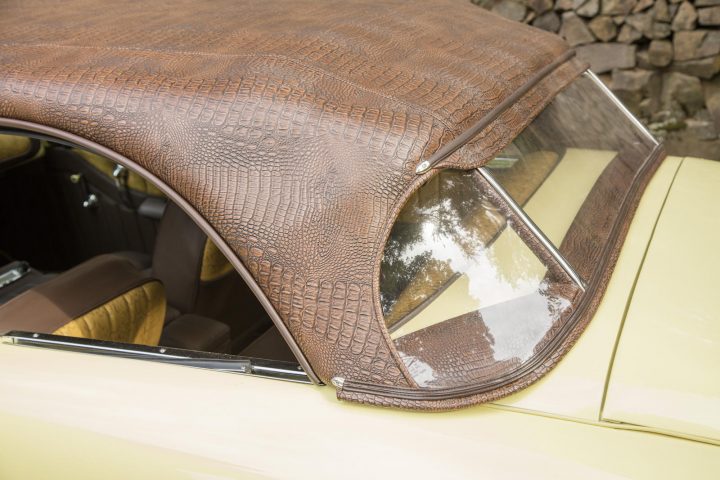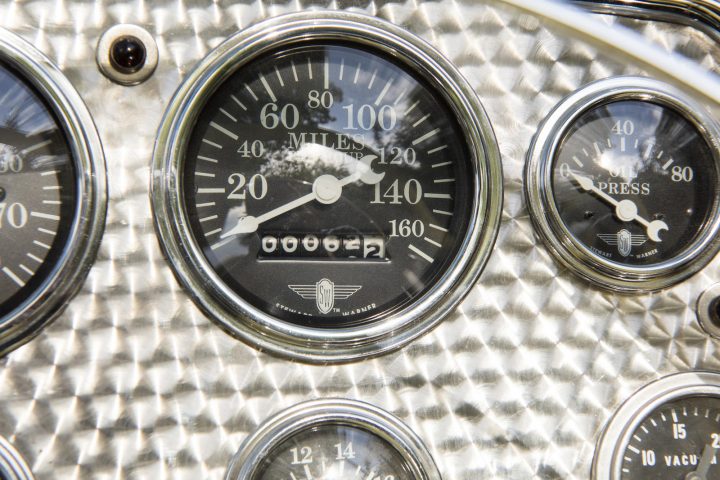 ---
4130 Total Views
2 Views Today