---
Lancia Astura Type 230 Series 2 – 1939
---
Marca : Lancia
Modello : Astura
Versione : Type 230 Series 2
Anno : 1939
Telaio n. : 30*1550
Motore n. : —
Esemplari prodotti : 750
Carrozzeria : Pininfarina
Motore : 8 cilindri a V di 19°
Cilindrata : 2.605 cc
Distribuzione : OHV
Valvole Cilindro : 2
Alimentazione : Carburatore
Potenza : 72 CV a 4.000 giri/min
Top speed Km/h : 125
---
Auction Result
2016 – Coys – Uncoming
---
Lancia was once renowned for the creation of technically advanced and individualistic motorcars – a reputation founded on the memorably progressive Lambda series of the 1920s. Larger eight-cylinder models appeared from 1929, the first of which was the 4-litre Dilambda, which followed the firm's logical train of design with above-average performance, precise steering, and outstanding handling; all of which further fostered a loyal customer base that frequently showed little concern for any marque other than Lancia. The Lambda itself proved to be such a landmark model that in 1931 the company felt required to replace it by not one but a pair of newcomers; namely the four-cylinder Artena and the larger V8-powered Astura. The chassis of the latter were successfully employed by various carrozzerias to create an array of desirable Coupes, Convertibles and Saloons.
As with the preceding Lambda, Lancia developed the Astura though several series – four to be precise. Examples of the first two were powered by the company's proven 2606cc SOHC monobloc 'narrow-vee' V8 unit of 72bhp. Ignition was by coil, the coolant was circulated by pump and the engine fed by a downdraft Zenith carburettor. The unit drove through a four-speed manual gearbox that featured the then popular feature of a 'silent' third gear. The model's ultimate speed was widely quoted as c.75mph. The Astura continued in production until 1939, receiving a larger capacity (2973cc) and two increases in wheelbase along the way. Little separated the series 1 and 2 cars, of which 496 and 750 examples were produced respectively. At some £540 for the chassis alone, the Astura was an expensive proposition, but a technically rewarding one too.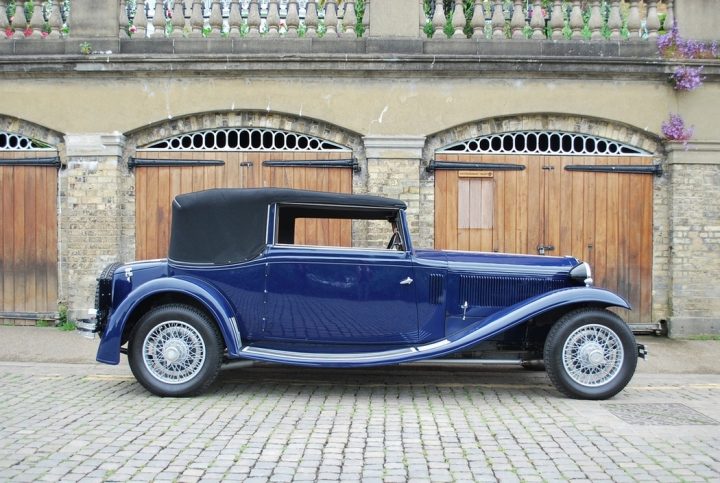 The first owner of this Pinin Farina bodied example was one Robert Frazer of Arbroath, Scotland. A full history file is available with the car , which records changes in ownership in Scotland and in London before the war, including an actress who kept the car for only a little over three months before selling it to H D Walsh of Dublin in January of 1939. It was to remain thereafter with another five owners, all in Ireland, the current ownership extending over the last 18 years.
Recent works carried to both the engine and the body have been extensive. Naturally many of the original body parts and even body timber frames were retained during the restoration, the engine was rebuilt ( documented) along with the front suspension, gearbox and front and rear axles being overhauled.
The interior has been re-trimmed beautifully- great care has been taken to replicate the original pattern of the upholstery; the hood recovered and new carpets made to fit. The decorative interior wood trims had their veneer redone as necessary.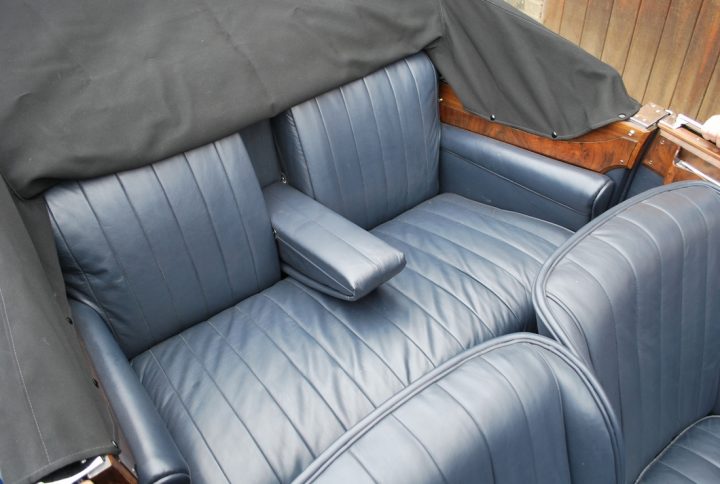 ---
2791 Total Views
2 Views Today