---
Isotta Fraschini Tipo 8A Dual Cowl Sports Tourer – 1933
---
Marca : Isotta Fraschini
Modello : Tipo 8A
Versione : Dual Cowl Sports Tourer
Anno : 1933
Telaio N. : 1664
Motore N. : 1664
Esemplari prodotti : 2
Carrozzeria : Castagna
Motore : 8 cilindri in linea
Cilindrata : 7.372 cc
Distribuzione : OHV
Valvole Cilindro : 2
Alimentazione : 2 Carburatori Zenit
Potenza : 110 CV a 2.600 giri/min
Top speed Km/h : 150
---
Auction Results
2017 – Amelia Island – RM Sotheby's – $902,000
---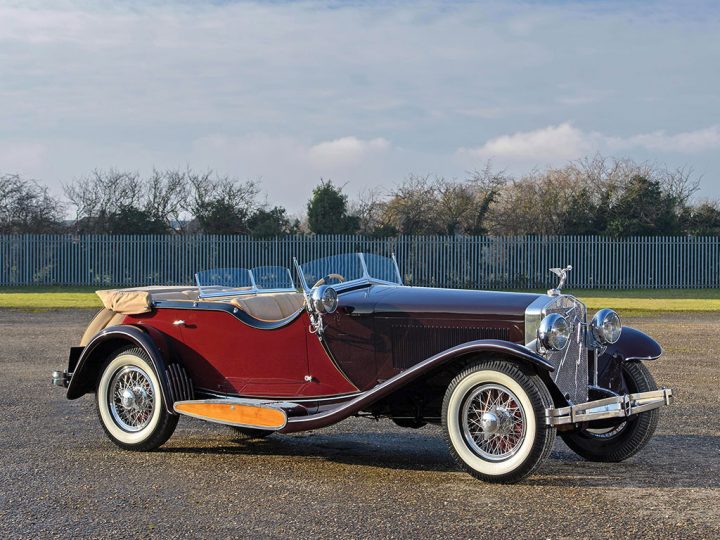 Chassis number 1664 was one of two known 8As surviving with this exquisite dual-cowl sports tourer body by the renowned Milanese coachbuilders, Castagna, who achieved their finest work on Isotta Fraschini chassis. It is the only example of the two to have a "cut-down" door on both sides. The chassis number indicates production around 1931, but the car was not completed until two years later, when this Castagna body was mounted. The finished car is believed to have been shown at the 27th Salon de l'Automobile in Paris in October of 1933, after which it was shipped to New York and exhibited in Ugo d'Annunzio's lavish Isotta Motors showroom in Manhattan. As a later car, it has features of the higher-horsepower 8A SS model, including larger vacuum tank and carburetors. Tradition has long held that its original owner was American radio comedian Joe Penner, whose catchphrase, "Wanna buy a duck?" was rooted in vaudeville tradition.
By the 1940s the car had come to the West Coast, where it was acquired by Pacific Auto Rentals, an agency operated by George Schweiger, Sr., that supplied automobiles to Hollywood studios for filming.
In its ownership by Pacific Auto Rentals, the Isotta had a noted "film career," cast first alongside Ilona Massey and Peter Lorre in Invisible Agent (1942). It next appeared as one of the stars of Without Reservations (1946), in which John Wayne and Claudette Colbert purchase it, early in the picture, and proceed to drive it in many scenes thereafter. Publicity photographs of Wayne and Colbert with the car on set were widely distributed. Other appearances included Mr. Imperium (1951) and the Ben Hogan biopic, Follow the Sun (1951). Even the classic 1941 horror film, The Wolf Man, included the Isotta Fraschini. The car's most famous cameo, however, was in the 1956 epic, Giant, in which it speeds along the Texas plains against a background of dutifully pumping oil derricks, carrying none other than James Dean.
After its screen time, the car was acquired during the 1960s by renowned Utah collectors, Matt and Barbara Browning. The car appeared in this livery in Angelo Tito Anselmi's definitive 1977 book, Isotta Fraschini. Since then it has been a prize of other significant collections, including those of the late Los Angeles Times owner Otis Chandler and Michigan enthusiast J. Peter Ministrelli, both known for the superb quality and presentation of their hand-chosen collections. The current restoration was performed some years ago, to a comprehensive modern concours standard, in a rich two-tone burgundy, and has been mechanically and cosmetically maintained to the very highest of standards.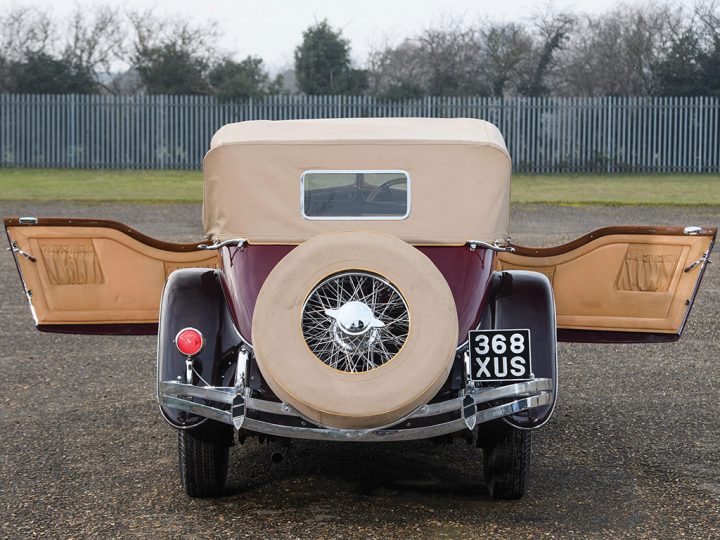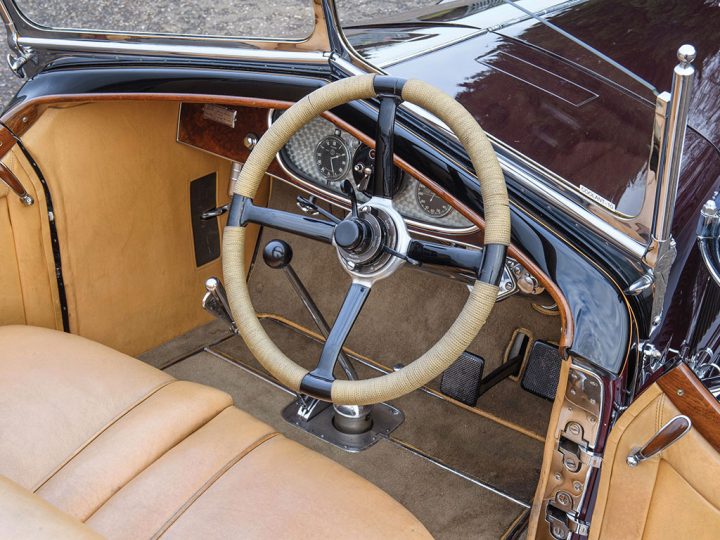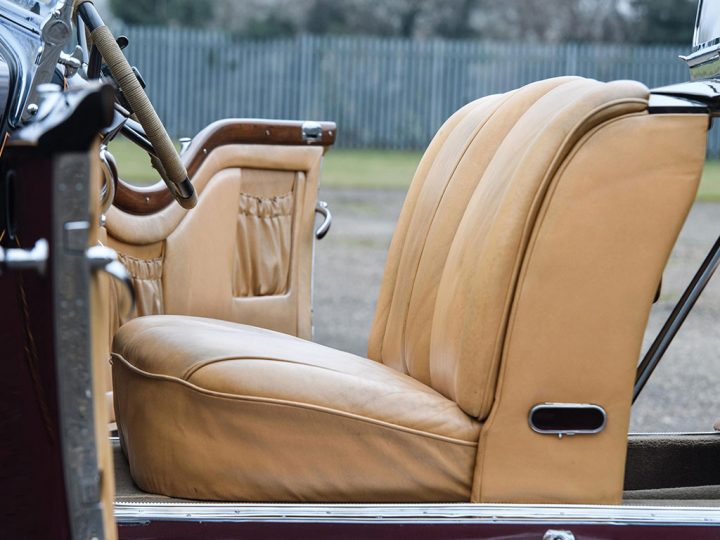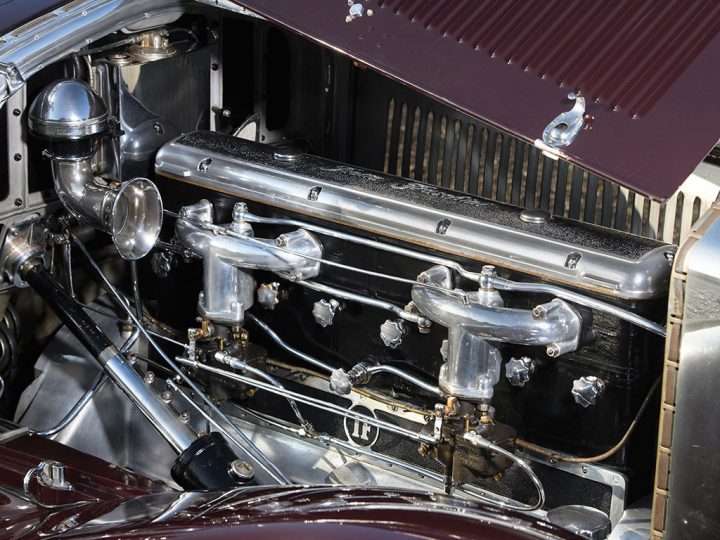 ---
4332 Total Views
1 Views Today