---
Ford GT40 – 1966
---
Marca : Ford
Modello : GT4o
Anno : 1966
Telaio N. : P/1057
Motore N. : SGT/18
Esemplari prodotti : 107 di cui 31 nella versione stradale
Progettista : Lola
Motore : 8 cilindri a V di 90°
Cilindrata : 289 cu in – 4.736 cc
Distribuzione : OHV
Valvole Cilindro : 2
Alimentazione : 4 carb. Weber 48 IDA
Potenza : 400 cv a 7.000 giri/min
Top speed Km/h : 315 Km/h
---
Auction Result
2016 – Monterey – RM Sotheby's – $2,900,000
2018 – Pebble Beach – Gooding & co. – Unsold
---
P/1057 is the 16th of 31 Mark I examples configured as road cars, though given its mechanical similarities to the racing-specified examples, the distinction implies little or no drop-off in performance. This GT40 was one of 20 cars eventually allocated to Ford's Promotion and Disposal Program (initiated in February 1967), and one of seven road cars consigned to Shelby American for retail.
Constructed at Ford Advanced Vehicles' plant in Slough, United Kingdom, P/1057 received engine number SGT/18, which was equipped with a quad-Weber induction arrangement. The car was painted Warwick Green, mounted with Borrani wire wheels, and upholstered with the model's sparse black road trim. Interestingly, under the "trim details" section of the car's build, it is simply noted as "Road Car Specification." Following delivery to Shelby American, the GT40 was sold in late December 1966 to Noller Motors in Topeka, Kansas. By early 1967, the car was purchased by Nick Nero of Motorama, Inc., in Kansas City, Missouri, and he used it regularly as a daily driver for almost two years before selling it in November 1968 to William Vernon Shields of Los Angeles.
Nine months later, Mr. Nero bought the GT40 back from Mr. Shields and then went on to sell the car to Ron Stafford of nearby Lee's Summit, Missouri. After painting the Ford green and continuing to drive it in 1971, Mr. Stafford spun into a ditch and the GT40 suffered some minor damage to its driver's-side front-end. Stored for several years, the car was purchased in November 1976 by David Jungerman of Raytown, Missouri. He, in turn, sold it to the award-winning Robert Ash, a well-known and respected GT40 restorer, then based in Des Moines, Iowa.
A longtime Cobra and Corvette restorer, Mr. Ash wanted to shift his company's restoration focus to the ultimate 1960s Ford: the GT40. At the time of purchase, P/1057 was in a state of originality unseen in most GT40s. It was the perfect example to restore and glean the information necessary to create a technical database needed to do future authentic GT40 restorations. After restoration, P/1057 debuted at the first-ever GT40 reunion (SAAC-11, July 1986 at Ford's corporate headquarters in Dearborn, Michigan). P/1057 created a new standard for GT40 restoration and it set the stage for Mr. Ash to eventually restore and preserve more GT40s than anyone else in the world.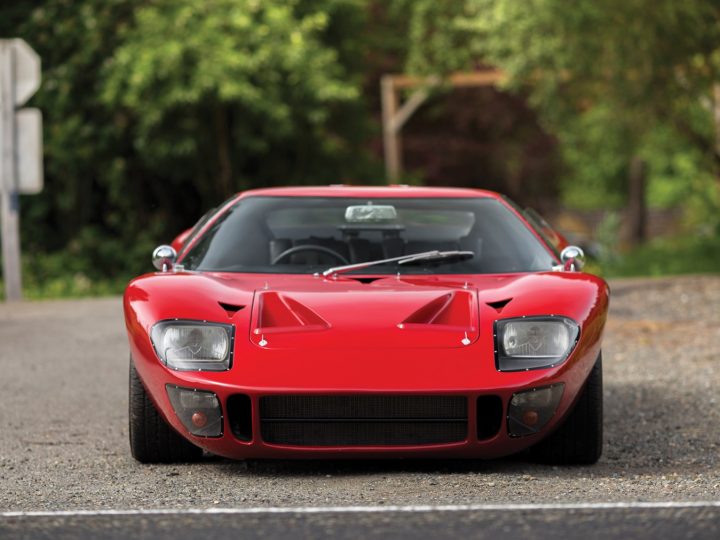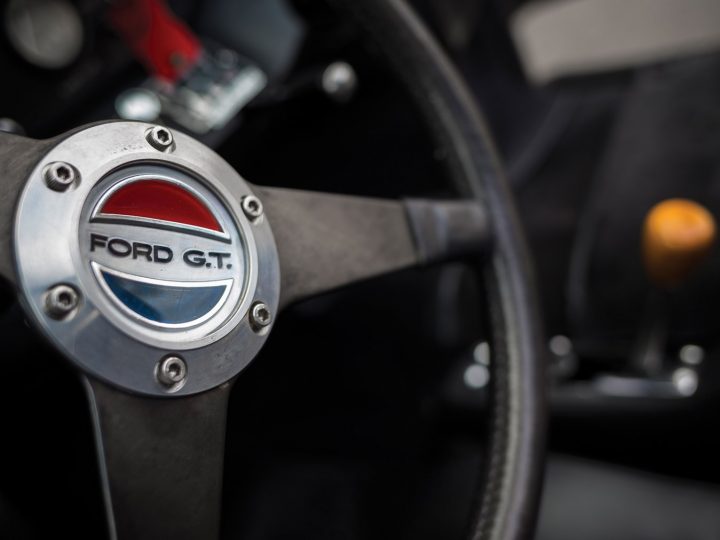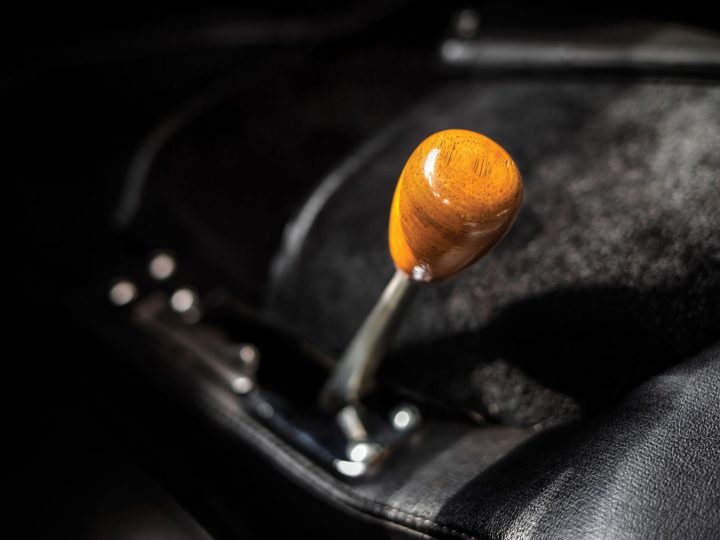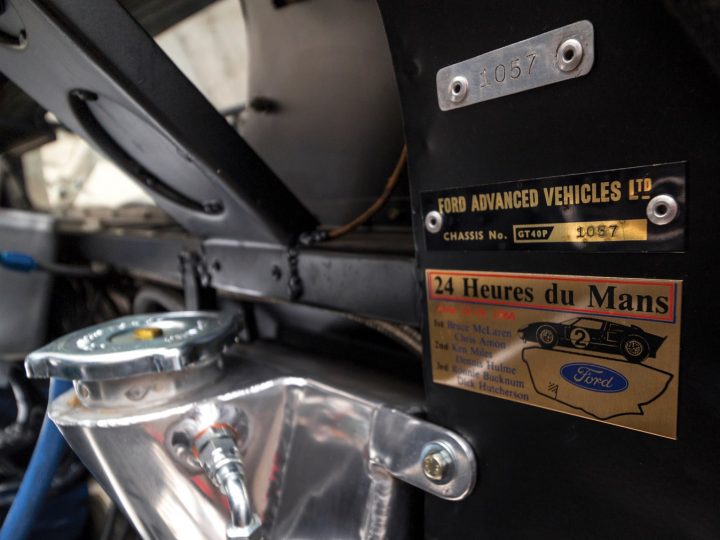 ---
2755 Total Views
1 Views Today