---
Delage 16 hp Type AK5 – 1914
---
Marca : Delage
Modello : Type AK5
Versione : 16 hp
Anno : 1914
Telaio N. : 10306
Motore N. : 424
Esemplari prodotti : —
Motore : 6 cilindri in linea
Cilindrata : 2.669 cc
Distribuzione : L-Head
Valvole Cilindro : 2
Alimentazione : carb.
Potenza : 27 CV
Top speed Km/h : —
---
Auction Result
2004 – Goodwood – Bonhams – £ 58.700

---
Happy childhood memories of riding in the 1915 Delage Type AK driven by his mother during World War One when his father was engaged in Secret Service work prompted George Milligen to purchase this similar car for the then-high price of £2,500 from Commander Jethro Crabb of Salisbury in 1964. Crabb, a well-known Veteran Car Club member, had bought the car from its original owner, an Army officer living in Bournemouth, in the early 1960s. It had been in dry storage for 27 years and had apparently covered little more than 7,000 miles from new. A nice period touch was the car's nameplate "Hitchy Koo", recalling the hit song from the 1912 revue "Hullo, Ragtime" (appropriately enough written by the composer of that archetypal motoring song "Get Out and Get Under").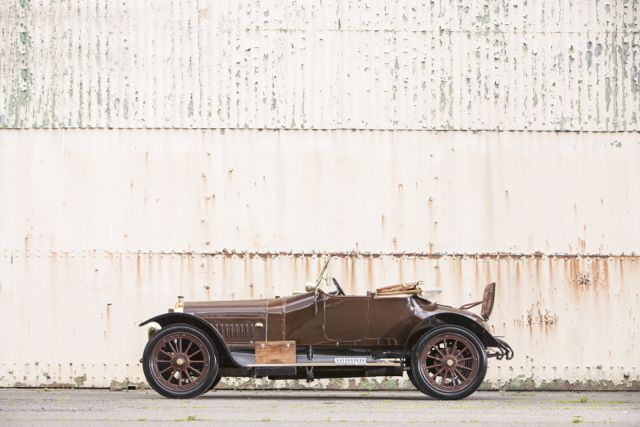 The car was turned over to George Milligen's preferred coachbuilder, R.Robinson of Norwich, for a total three-month body restoration to bring it up to his exacting standards. It was repainted in the chocolate brown with black wings livery of his father's 1914 Delage, and an identical Apollo horn was fixed in the same position on the offside front mudguard. It proved to have an excellent speed range of 6-50 mph in top gear and a petrol consumption of 22 mpg.
Milligen used the car a lot, even driving it to the South of France twice.
To celebrate the car's 50th birthday in 1964, George drove it from Norfolk to Nice, covering up to 230 miles a day and visiting various motor museums en route. A charming file with the car contains bills and mileage records for this marathon trip. When the late Michael Sedgwick road-tested the car in 1966, it had already covered 10,000 miles in George Milligen's ownership, 5000 of them in France!
The engine was completely overhauled by specialists Reynolds & Hostler of Norwich in 1983; when the car was last started some two years ago it ran satisfactorily, though Milligen's notes indicated that the big end and crankshaft bearings were showing signs of wear, as was the clutch lining.
With a fine new factory in Courbevoie giving his company independence from proprietory engine suppliers, Louis Delage launched the top-of-the-range 2.7-litre AK six-cylinder line designed by the skilled Arthur Michelat and his assistant Maurice Gaultier in 1913. It succeeded his first six-cylinder model, the transitional 2.6-litre Type AH of 1912, which had been intended as a light car with sporting characteristics. As the Courbevoie factory was not quite ready, the 200 Type AH engines had been built for Delage by Malicet & Blin.
The 16-hp Type AK represented the company's first step into the luxury car market. It was a significant advance on the earlier model, with a longer stroke and a robust balanced four-bearing crank instead of the earlier engine's three-bearing configuration. The prototype was bench-tested for 100 hours at 1,800 rpm, equivalent to 12,000 miles on the road. The additional power developed by this new engine enabled larger coachwork to be fitted, while a new four-speed gearbox replaced the three-speed transmission of the Type AH. Its monobloc engine was, said The Autocar, "a very pretty job".
Production of the AK and its derivative BK (which had an underslung rear axle) ended midway through 1915 due to the Great War, as the Delage factory turned its machinery over to the production of shells for the French Army.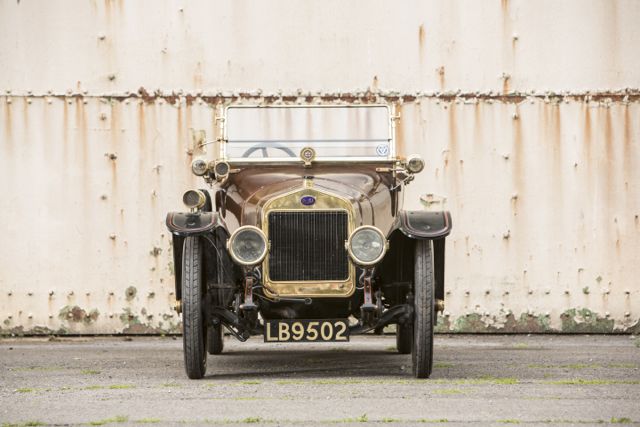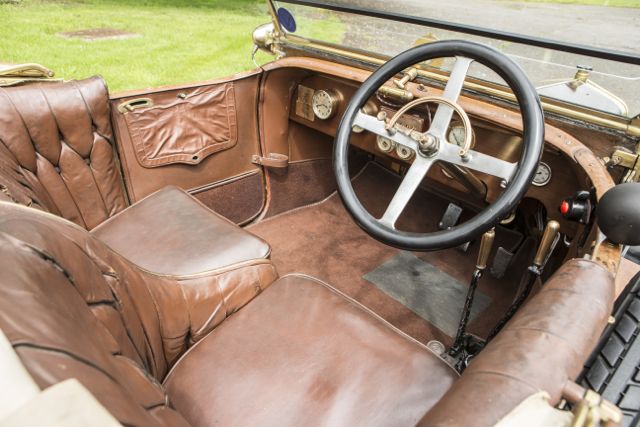 ---
2925 Total Views
3 Views Today