---
Alfa Romeo 6C 1750 Gran Sport – 1930
---
Marca : Alfa Romeo
Modello : 6C 1750
Versione : Gran Sport Compressore
Anno : 1930
Telaio n. : 8513030/28
Motore n. : 8513030
Esemplari prodotti : 106
Carrozzeria : James Young
Progettista : Vittorio Jano
Motore : 6 Cilindri in linea
Distribuzione : DOHC
Valvole Cilindro : 2
Aspirazione : Compressore
Cilindrata : 1.752 cc
Potenza : 85 CV a 4.500 giri/min
Top speed Km/h : 170
---
Auction Results
2015 – Parigi – Bonhams – € 1.184.500 
---
The Alfa Romeo 6C 1750 Gran Sport was an exciting fast sports car combining minimum weight with sparkling performance. The chassis was low and lightweight, featuring semi-elliptical springs that passed through the front axle. The 6C 1750 would go on to be victorious over much larger and more powerful machinery, the triumph of balance, quickness and almost thought-control responsiveness.
The 1750's sporting career, aided by its mechanical longevity, extended far beyond its production, amassing countless wins, including 1-2-3 finishes in the Mille Miglia, and top results at Targa Florio, the Tourist Trophy and Spa 24 Hours in 1930.
Nuvolari, Marinoni, Ivanowski, Campari and Varzi all recorded successes in Vittorio Jano's 'light car' and the model is, quite simply, a legend.
Having been granted the sole concessionaire for Alfa Romeo in Britain in 1924 F.W. Stiles actively built up the Alfa Romeo brand during the early 1920's operating as Alfa Romeo British Sales Ltd.
As reflected in his November 1949 article in Motor Sport F.W. Stiles recounts that he had ordered three Grand Sport Alfa Romeos early in 1930.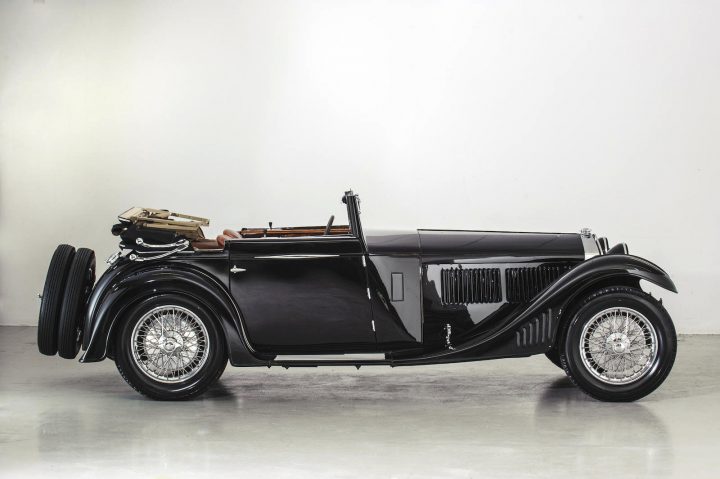 He had sourced drivers who had regularly handled these cars to assist in driving them in events. One of these drivers was Boris Ivanowski. Boris Ivanowski was an officer of the Russian Imperial Guard who went into exile in Paris after the Russian revolution and made his way to fame in the 1920's as a racing driver. He was a works driver for the British Alfa Romeo Team 'Stiles' and competed in the major events there such as the Brooklands Double Twelve, Irish Grand Prix, Tourist Trophy Race. Driving Alfa Romeos to wins in 1929 he went on and won the Spa 24 Hours in 1930 together with Italian Attilio Marinoni and also the Irish Grand Prix in 1930. Ivanowski later went on to race other cars, including a Mercedes SSK.
Stiles took possession of a batch of competition Alfa Romeos at the start of the 1930 racing season. One of these 8513028, arrived with no coachwork to be used in mainly British events whilst in Stiles hands. 8513028 is documented as the Double Twelve Ivanowski car fitted with its first English racing body. (see photo) Ivanowski finished 8th overall and was class winner.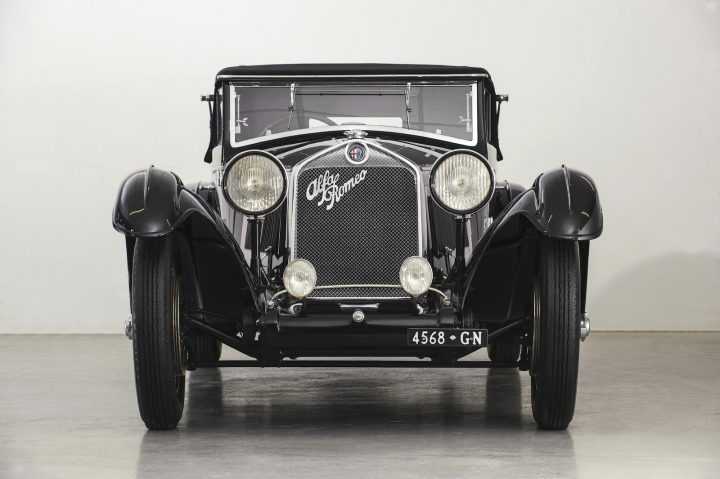 Following the racing season chassis number 8513028 features in the Alfa Romeo British sales Ltd. records as having been bodied for the Motor Show 'mounted with Young Coupe, black coachwork and chrome wire wheels'. In January 1931 the 6c1750 was sold by Stiles under a new registration number GN 4568 and tagged as chassis 8513030.It was delivered to its first owner Lionel G. Maller on February 6, 1931, as a new car.
According to a letter on file from Angela Cherrett dated April 21st 1998, on review of her Alfa Romeo British Sales Ltd archives, Mrs. Cherrett states, 'I have discovered a mention of 8513028. This says Car nr. 8513028 Chassis nr 8513028, 1750cc see 8513030 Raced Double 12 Ivanowski's …..1930, then there is a space in the ledger for the purchaser – L.G.Maller.'
Maller retained the Alfa from 1931 to 1935 and exchanged it against an 8c2300 Alfa. The Alfa was then sold to Dr. Lionel Lankester of Guildford, Surrey in 1935 from whom it was acquired by John King of Guildford. In 1957 the car was acquired by the Alfa Romeo enthusiast Geoffrey Wilson, an official of the Alfa Romeo Section of the VSCC.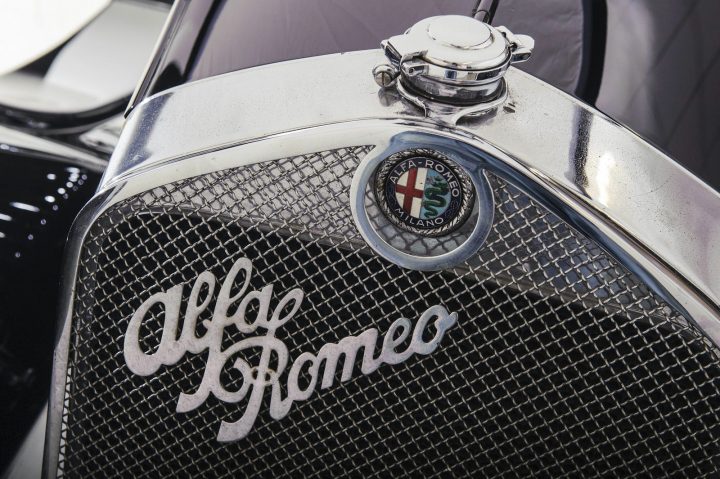 The next change of ownership was in 1961, when the Alfa went to Michael Miller in Scotland who owned it for some 30 years, passing the Alfa to a Surrey resident who lives no more than 12 miles from the original place of delivery in 1931. From 1993 the Alfa has seen constant road and rally use, competing in the Nassau Speed Week Revival and driven by the late Phil Hill who was a great fan of the 6c1750.
Since the Nassau week the Alfa was driven to Italy where it was used as a chase car in the 2002 Mille Milgia on one part of the course trailing an 8c2300. Sympathetically restored in 2013 it retains all of its original major components and James Young coachwork.
---
4071 Total Views
3 Views Today